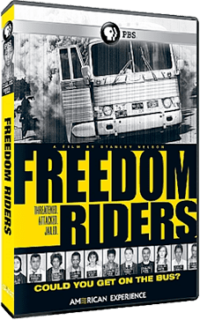 "Created Equal"--a new NEH Resource
From our friends at the National Endowment for the Humanities (NEH), we've learned that Created Equal: America's Civil Rights Struggle, a special initiative of the NEH, was launched in mid-September to provide free access to documentary films on the civil rights movement. The documentaries, made with NEH support, have been gathered here to mark the anniversaries of the Emancipation Proclamation and the March on Washington in 2013. There are four outstanding films:
The website also offers scholars' essays, questions for classroom discussion, and lesson plans. You can find there a lesson plan co-written by MAHG professor Lucas Morel: Martin Luther King, Jr. and Nonviolent Resistance.