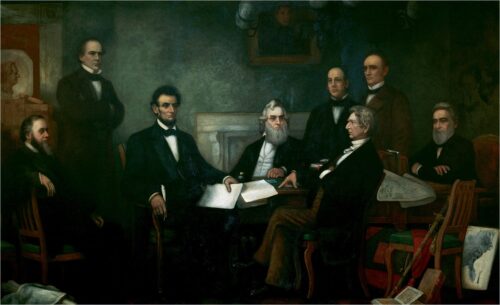 Emancipation Proclamation at 150
As the new year dawns another Civil War sesquicentennial can be celebrated with the Emancipation Proclamation.  There are a number of great resources to be found at TAH to aid in the teaching of this great document. Check out this lesson developed by Professor John Moser and High School Teacher Lori Hahn. Through primary documents, students examine Abraham Lincoln's role as a wartime president.  Students will focus on Lincoln's suspension of habeas corpus, the Emancipation Proclamation, his decision to arm the freed slaves, his refusal to accept a compromise peace with the South, and the election of 1864.
This podcast of a lecture devlivered at the Ashbrook Center by Professor Allen Guelzo from February 28th of 2004 tells of the complicated story of the first of January, 1863, Lincoln's "Emancipation Moment," and the greatest moment of the American Civil War.