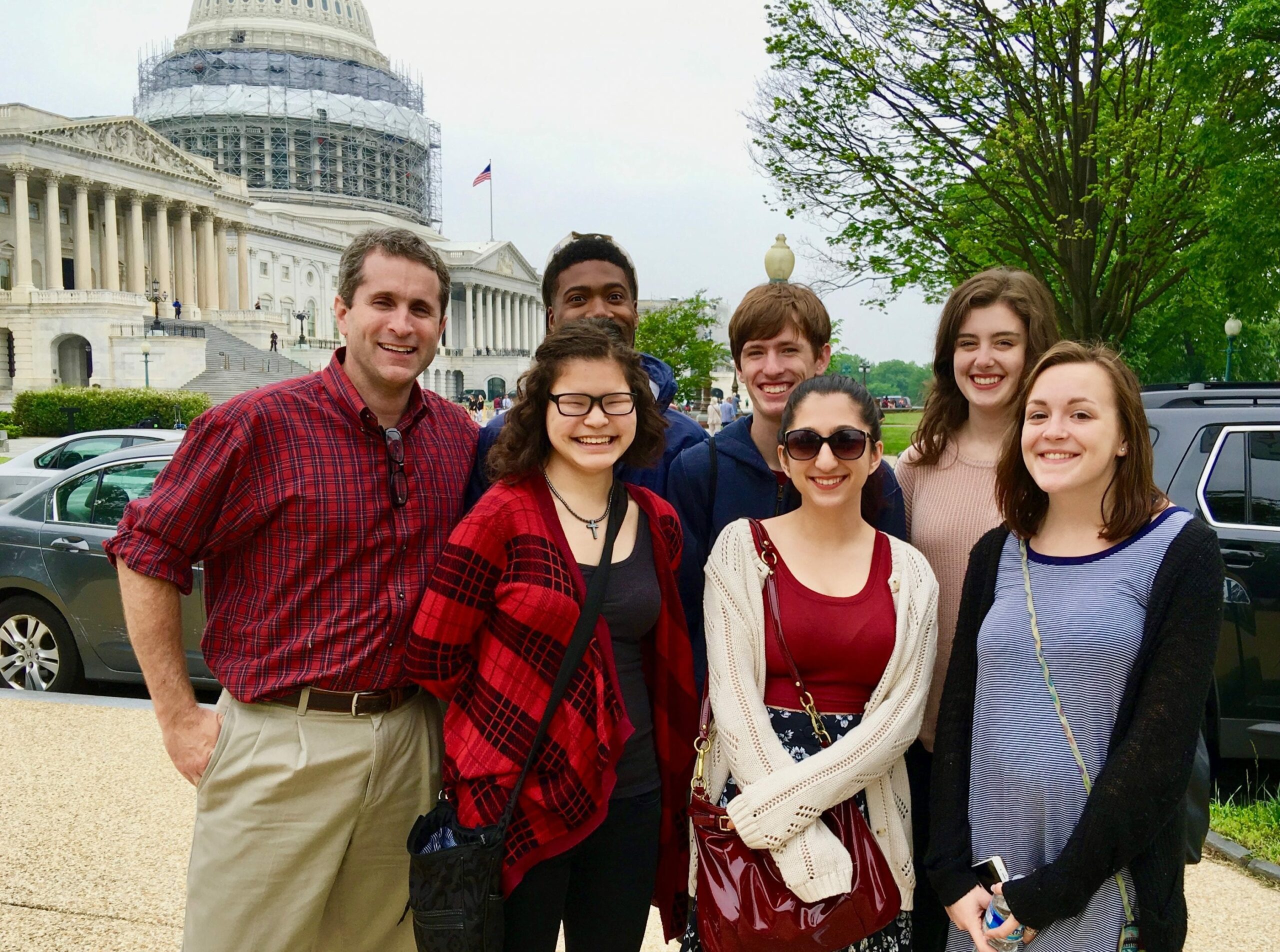 Meet Our Teacher Partners: Alan Vitale
At Teaching American History, we focus on telling America's story through historical documents because history functions for a nation as memory does for an individual.  Without memory, an individual or a nation has no identity, and ultimately, no existence. Our teacher partners are the nation's memory-keepers, passing on our national identity to the next generation as they help students develop the knowledge, skills, and virtues of self-governing citizens. They do this by engaging their students in reflection on and discussion about the documents and debates of America's past in ways that connect the past to the present.
We are privileged to work with teachers of American history, government and civics from every corner of our nation, believing they do the most important work in America. In this occasional blog series, we'd like to introduce you to them, giving you a peak into their classrooms and the ways they use the documents and resources we provide, both to honor the work they are doing, and to inspire you as you tackle the same essential challenge of educating young citizens.
---
From the Courtroom to the Classroom: Alan Vitale
Alan Vitale was a researcher at the Fifth Circuit Federal Court in Houston when he decided to do something more important. "I left to teach, because teaching has an impact on the next generation that will far outlive any of the work I would have done in the law profession."
He has taught in three different school settings in the Charlotte-Mecklenburg School District as a teacher of history and government. One served a high-poverty area, another a wealthy suburb. Now he teaches at Northwest School of the Arts, which pulls in students from throughout the large district. At all three schools, his students have excelled on advanced placement exams and North Carolina's standardized achievement tests.
Vitale describes Teaching American History seminars as "career-changing," explaining that they helped him master crucial details of the American story that made it much easier for him to invite students into a discussion. Read more of his story to learn more about how he adapted Teaching American History's focus on the documents and debates of the past for use in his own classroom.