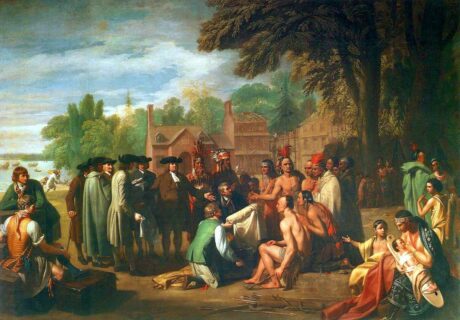 NARA Releases Newly Digitized Documents Related to Native American History
Teaching Native American history with documents presents several challenges to the historian: problems of perspective abound, as many of the most widely available documents are presented in the voice and viewpoint of the Europeans/European Americans. Lack of access to significant texts has been another major concern. The National Archives and Records Administration hopes to mitigate both of these problems with its recent digitization of hundreds of Native American treaties. Treaties–signed by all parties, using language agreed to by all–represent a potential way to add Native American voices back into the historical conversation.
Thanks to an anonymous donation, these important documents–which represent approximately three-quarters of known ratified Indian treaties–are freely available online, for the first time, through the National Archives Catalog.
As an additional help to teachers and researchers, NARA has partnered with The Museum of Indian Arts and Culture (MIAC) to provide extensive additional historical and contextual information through Treaties Explorer.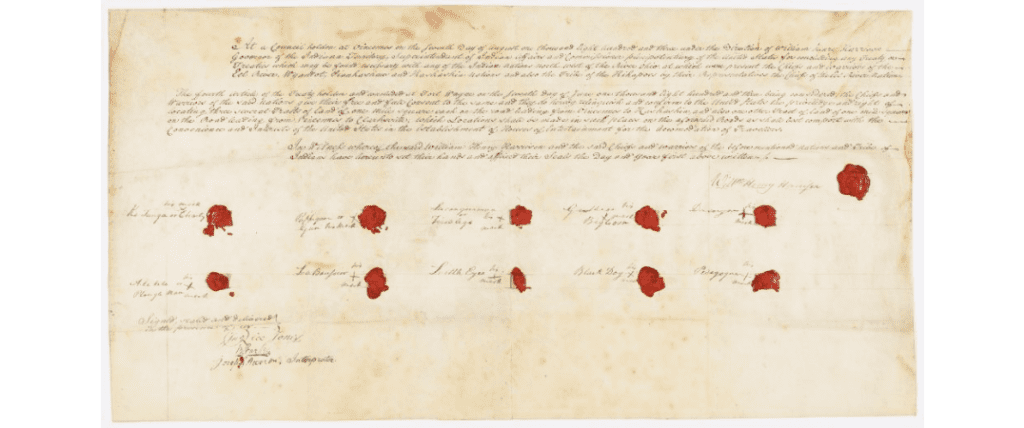 On Treaties Explorer, you and your students can look at which historical and present day tribes were involved in which treaties over time, charting the recorded land transfers against a timeline with links to the relevant treaties. Alternately, you can start by searching for a zip code, county, or state and see the documents related to treaties with Native American groups in your area from the US National Archives, the Smithsonian, and the Library of Congress.
Pairing the treaties themselves with contextual documents like those on TAH.org can help students to grapple with the complicated interplay of considerations and interests at stake in these negotiations. We recommend the following documents in our collection as a starting point:
AN OPPORTUNITY TO "DO HISTORY" WITH THE NATIONAL ARCHIVES
Teachers, did you know that you and your students can contribute to the transcriptions of digitized documents in the National Archives? If you register as a "citizen archivist," you can help create full-text searchable records from the images of documents in the National Archives catalog on a variety of topics–including a new Citizen Archivist mission related to ratified Indian treaties!