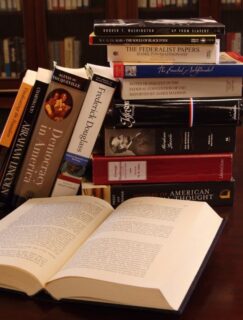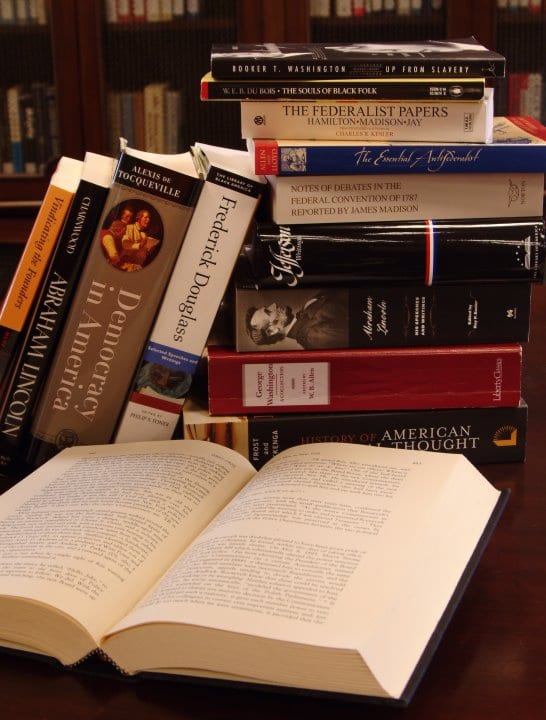 Summer Reading Recommendations from Our Staff
Unsure of what to read this summer? The Teaching American History staff have some recommendations. Whether you are hoping to relax with historical fiction or become immersed in a fascinating biography, we are confident you will find a book that interests you.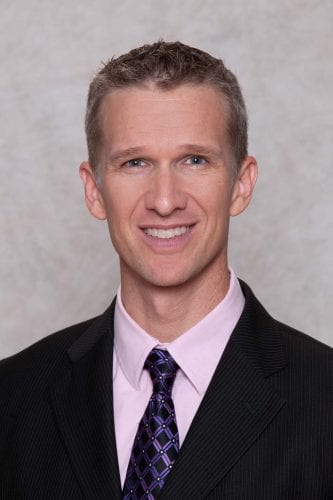 Teacher Programs Manager
Jeremy joined the Ashbrook Center in 2014 as a Teacher Program Manager. Prior to his work with the Center he served as a high school administrator and curriculum leader for three years, and a teacher of a variety of Social Studies courses for 11 years in Tucson, Arizona. He has taught both Advanced Placement U.S. History and U.S. Government and Politics as well as Dual Enrollment courses for Pima Community College in Tucson. He has extensive experience in curriculum studies, teacher professional development, and instructional technology. Here are his summer reading suggestions:
World War II was so huge that it was almost incomprehensible as a subject for historians: Where to start? Where to focus? Makos and Alexander make no attempt to tell the story of the whole war, or assign it meaning, or some other ambitious task. Rather, they tell the extremely personal story of two pilots from opposing sides who met under life-or-death circumstances, and because of the decision of one, were able to meet again decades later as friends. The authors do a commendable job of telling the war experiences of both men, who were alive at the time the book was written and were interviewed extensively. In so doing they tell a story that is heroic, compassionate, tragic, and throughout very human, reminding the reader that the war was not lines on a map so much as it was decisions, actions, and experiences of many millions of individuals not entirely unlike us.
It's not a book, but it's worth your time. Romania had one of Eastern Europe's cruelest, most intrusive Communist dictatorships of the late Cold War, and many of its freedom-minded people sought outlets from what they experienced in daily life. Some found hope in hundreds of pirated movies on grainy VHS cassettes, smuggled into the country, dubbed into Romanian by one woman who voiced all actors, and watched in secret. 80s action movies were the most popular, and among them, those starring Chuck Norris were the most sought-after. Examine the cultural impact of American movies on a growing anti-government movement in a society where the dictator demanded total allegiance, as the Eastern Block governments started to crumble around him. Seemingly too bizarre to be true, this fascinating documentary shows what life was like in 1980s Romania, and how its oppressed people found laughs, solace, and hope in an unlikely place.
---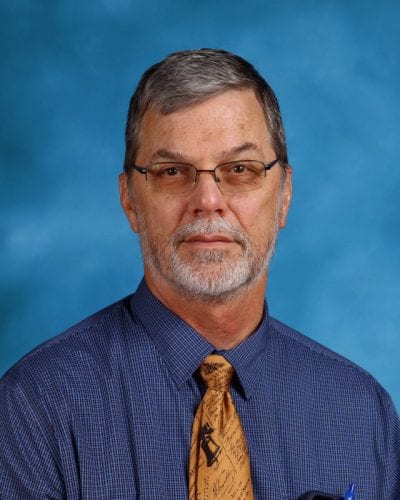 Teacher Programs Manager
Ray joined the Ashbrook Center in 2019 as a Teacher Programs Manager. Prior to joining Ashbrook, Ray taught at York Preparatory Academy in Rock Hill, SC from its inception; teaching every social studies course offered during his tenure. He started the Advanced Placement program at YPA, organized and coached the school's high school Mock Trial team, and coordinated an annual student study trip to Washington, DC with the Close Up Foundation. Read about Ray's summer reading recommendations:
Henry and Clara, by Thomas Mallon
On the night of April 14, 1865, Major Henry Rathbone and his stepsister/fiancé, Clara Harris accompanied President and Mrs. Lincoln to Ford's Theatre to see the popular play, "My American Cousin." You may think you know the rest of the story. Lincoln is fatally wounded, and the nation plunged into mourning for its martyred leader. But three other people in the Presidential box that night survived the attack. Major Rathbone was severely stabbed but recovered; Clara Harris and Mary Lincoln forever psychologically scarred. Thomas Mallon's absorbing novel, Henry and Clara, tells the tragic post-assassination story of the two lesser-known figures. Spoiler alert. This is one of the saddest stories you will ever read. If you take it to the beach with you, pack some tissues! Although meticulously researched, Mallon acknowledges in the Author's Notes that his research provided the "seeds of fiction" and that he filled in the gaps found in the historical record with inferences and speculation. Mallon's talent as a novelist left me believing he captured the essence of Henry Rathbone and Clara Harris tragic story. The novel is simply the best historical fiction I have ever read. No other book is even a close second.
A Year in the South: Four Lives in 1865, by Stephen V Ash and Apostles of Disunion, by Charles Dew.
If you teach the Civil War and want books you can assign your students, consider A Year in the South and Apostles of Disunion. Both are short and very readable. Dew confronts the Lost Cause myth that secession was about state's rights, not slavery. He argues that it was slavery, or more precisely, racism and white supremacy that caused secession citing as evidence speeches and letters of the Secession Commissioners. These men were sent by deep South states to the upper South as salesmen assigned the task of convincing them to leave the Union and join the Confederacy. The book and the TAH website contain several of these remarkable primary sources.
The subtitle of Ash's book accurately summarizes his work. Louis Hughes was a freed slave with remarkable entrepreneurial skills, Cornelia McDonald, the widow of a Confederate officer, John Robertson a yeoman farmer in pro-Union East Tennessee and Sam Agnew, a pro-slavery minister. The world they knew and always believed would exist had been destroyed by four years of war. Survival demanded every ounce of courage and resiliency they can muster. The book is organized in such a way that you can assign one of the four subjects to your students. I would then place the students in small discussion groups where they "acted" the part of their assigned subject.
---
Teacher Programs Manager
Michelle Hubenschmidt joined the Ashbrook Center in 2014 as a Teacher Programs Manager. She holds a Bachelor of Arts in History and Secondary Education from the University of Michigan. She taught 18 years in Polk County, Florida, where she created the Advanced Placement curriculum for History and Government and directed many programs for new and seasoned teachers in areas of classroom management, curriculum and clinical supervision. She is a National Board Certified Teacher and holds a master's degree in education from Cambridge College.
This Vast Southern Empire: Slaveholders at the Helm of American Foreign Policy, by Matthew Karp
In his book, Matthew Karp illustrates the methodical planning and lengths that southern politicians went to in order to expand the reaches of their slaveholding dominions. In the antebellum period southerners dominates all branches of government as well as multiple cabinet posts, therefore, they held considerable sway and influence over domestic and foreign policies. While the domestic squabbles are well known on this subject (Compromise of 1820, Wilmot Proviso, Kansas Nebraska Act), perhaps the depths of foreign interlude into slavery's expansion is lost in that conversation. Mr. Karp brings to light just how far politicians and Presidents (Tyler for example) went to extend their slaveholding empire outside of the U.S. borders and it's influence on America's foreign policy. I read this book and then Freedom National by James Oakes. Two phenomenal books that I recommend together.
Grant's Final Victory, by Charles Flood
This outstanding short book details the final fourteen months of Grant's life. Grant suffered financial ruin after investing in ponzi type schemes that business partners suggested he do so, and now needed a way to support his family. It is soon discovered that he had throat cancer and Grant now races against time to write his memoirs.