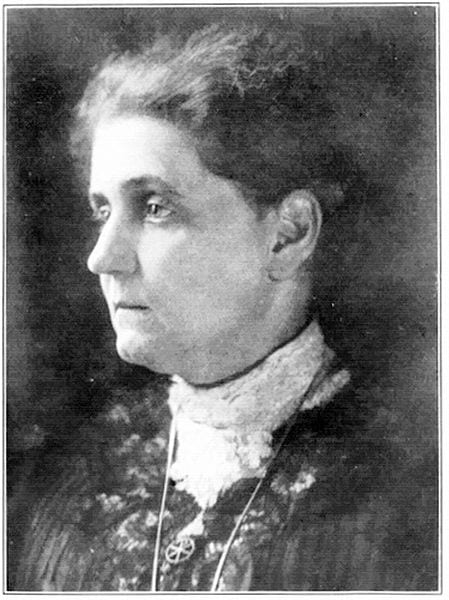 Why Jane Addams Founded Hull House

On this day in 1889, Hull House opened in an immigrant neighborhood on Chicago's near-west side. This first "settlement house" in America was founded by Jane Addams and Ellen Gates Starr, who modeled it after Toynbee Hall, a similar experiment in East London founded four years earlier by Samuel and Henrietta Barnet. Settlement houses were what we might today call grassroots efforts to bring education, cultural opportunities, and social reform to the working poor. While those who volunteered their energies to Toynbee Hall were male university graduates, Hull House attracted educated women activists.
In 1892, Addams wrote an essay, "The Subjective Necessity of Social Settlements," explaining the motives that drew privileged young women to participate in this social experiment. In part, she explains it as an effort to recover an earlier idea of American democracy in which, she says, the poor and the prosperous did not live segregated lives. She suggests that in the massive immigration movement of the latter 19th century, those arriving in America had been separated from the culture of their homelands and yet not integrated into the culture of the new country.
The social organism has broken down through large districts of our great cities. Many of the people living there are very poor, the majority of them without leisure or energy for anything but the gain of subsistence. They move often from one wretched lodging to another. They live for the moment side by side, many of them without knowledge of each other, without fellowship, without local tradition or public spirit, without social organization of any kind. Practically nothing is done to remedy this. The people who might do it, who have the social tact and training, the large houses, and the traditions and custom of hospitality, live in other parts of the city. The clubhouses, libraries, galleries, and semi-public conveniences for social life are also blocks away.
Addams saw the need of these struggling immigrants answering the need of a privileged class of women who had been educated but given no meaningful employment:
I have seen young girls suffer and grow sensibly lowered in vitality in the first years after they leave school. In our attempt then to give a girl pleasure and freedom from care we succeed, for the most part, in making her pitifully miserable. She finds "life" so different from what she expected it to be. She is besotted with innocent little ambitions, and does not understand this apparent waste of herself, this elaborate preparation, if no work is provided for her. There is a heritage of noble obligation which young people accept and long to perpetuate. The desire for action, the wish to right wrong and alleviate suffering, haunts them daily. Society smiles at it indulgently instead of making it of value to itself.