'To carve out a place for itself in the politico-social order,' V.O. Key, Jr. wrote in Politics, Parties and Pressure Groups, 'a new group may have to fight for reorientation of many of the values of the old order' (p. 57). This is especially true when that group is composed of black people in the American society—a society that has for centuries and systematically excluded them from political participation. Black people in the United States must raise hard questions, questions which challenge the very nature of the society itself: its long-standing values, beliefs and institutions.
To do this, we must redefine ourselves. Our basic need is to reclaim our history and our identity from what must be called cultural terrorism, from the depredation of self-justifying white guilt. We shall have to struggle for the right to create our own terms through which to define ourselves and our relationship to the society, and to have these terms recognized. This is the first necessity of a few people, and that first right that any oppressor must suspend.
In Politics Among Nations, Hans Morgenthau defined political power as 'the psychological control over the minds of men' (p. 29). This control includes the attempt by the oppressor to have his definitions, his historical descriptions, accepted by the oppressed. This was true in Africa no less in the United States. To black Africans, the word 'Uhuru' means 'freedom,' but they had to fight the white colonizers for the right to use the term. . . .
. . . Today, the American educational system continues to reinforce the entrenched values of the society through the use of words. Few people in this country question that this is 'the land of the free and the home of the brave.' They have had these words drummed into them from childhood. . . . We mouth these things over and over, and they become truisms not to be questioned. In a similar way, black people have been saddled with epithets.
'Integration' is another current example of a word which has been defined according to the way white Americans see it. To many of them, it means black men wanting to marry white daughters; it means 'race mixing' . . . . To black people, it has meant a way to improve their lives—economically and politically. But the predominant white definition has stuck in the minds of too many people.
Black people must redefine themselves, and only they can do that. Throughout this country, vast segments of the black communities are beginning to recognize the need to assert their own definitions, to reclaim their history, their culture, to create their own sense of community and togetherness. There is a growing resentment of the word 'Negro,' for example, because this term is the invention of our oppressor; it is his image of us that he describes. Many blacks are now calling themselves African-Americans, Afro-Americans or black people because that is our image of ourselves. When we begin to define our own image, the stereotypes—that is, lies—that our oppressor has developed will begin in the white community and will end there. The black community will have a positive image of itself that it has created . . . .
. . . From now on we shall view ourselves as African-Americans and as black people who are in fact energetic, determined, intelligent, beautiful and peace-loving…
. . . Black communities are the only large segments of this society where people refer to each other as brother—soul-brother, soul-sister. Some people may look upon this as ersatz, as make believe, but it is not that. It is real. It is a growing sense of community. It is a growing realization that black Americans have a common bond not only among themselves, but with their African brothers . . . .
. . . More and more black Americans are . . . becoming aware that they have a history which pre-dates their forced introduction to this country. African-American history means a long history beginning on the continent of Africa, a history not taught in the standard textbooks of this country…Too long have they been kept in submission by being told that they had no culture, no manifest heritage, before they landed on the slave auction blocks in this country. If black people are to know themselves as a vibrant, valiant people, they must know their roots. . . .
. . . Only when black people fully develop this sense of community, of themselves, can they begin to deal effectively with the problems of racism in this country. This is what we mean by a new consciousness; this is the vital first step.
The next step is what we shall call the process of political modernization—a process which must take place if the society is to be rid of racism. 'Political modernization' includes many things, but we mean by it three major concepts: (1) questioning old values and institutions of the society; (2) searching for new and different forms of political structure to solve political and economic problems; and (3) broadening the base of political participation to include more people in the decision-making process. . . .
. . . The values of this society support a racist system; we find it incongruous to ask black people to adopt and support most of those values. We also reject the assumption that the basic institutions of this society must be preserved. The goal of black people must not be to assimilate into middle-class America, for that class—as a whole—is without a viable conscience as regards humanity…
. . . Reorientation means an emphasis on the dignity of man, not on the sanctity of property. It means the creation of a society where human misery and poverty are repugnant to that society, not an indication of the laziness or lack of initiative. . . .
. . . There is nothing sacred or inevitable about old institutions. The focus must be on people, not forms . . . .
. . . Black Power . . . is a call for black people in this country to unite, to recognize their heritage, to build a sense of community. It is a call for black people to begin to define their own goals, to lead their own organizations and to support those organizations. It is a call to reject the racist institutions and values of this society.
The concept of Black Power rests on a fundamental premise: Before a group can enter the open society, it must first close ranks. By this we mean that group solidarity is necessary before a group can operate effectively from a bargaining position of strength in a pluralistic society. Traditionally, each new ethnic group in this society has found the route to social and political viability through the organization of its own institutions with which to represent its needs within the larger society. . . .
. . . The goal of black self-determination and black self-identity—Black Power—is full participation in the decision-making processes affecting the lives of black people, and  recognition of the virtues in themselves as black people…
. . . The advocates of Black Power reject the old slogans and meaningless rhetoric of previous years in the civil rights struggle. The language of yesterday is indeed irrelevant: progress, non-violence, integration, fear of 'white backlash', coalition . . . .
. . . There has been only a 'civil rights' movement, whose tone of voice was adapted to an audience of middle-class whites. It served as a sort of buffer zone between that audience and angry young blacks. . . .
. . . We had only the old language of love and suffering. And in most places—that is, from the liberals and middle class—we got back the old language of patience and progress . . . . Black people should and must fight back. Nothing more quickly repels someone bent on destroying you than the unequivocal message: "O.K. fool, make your move, and run the same risk I run—of dying."
…[B]lack people have not suffered as individuals but as members of a group; therefore, their liberation lies in group action. . . . If there is no intense struggle today, there will be no meaningful results tomorrow.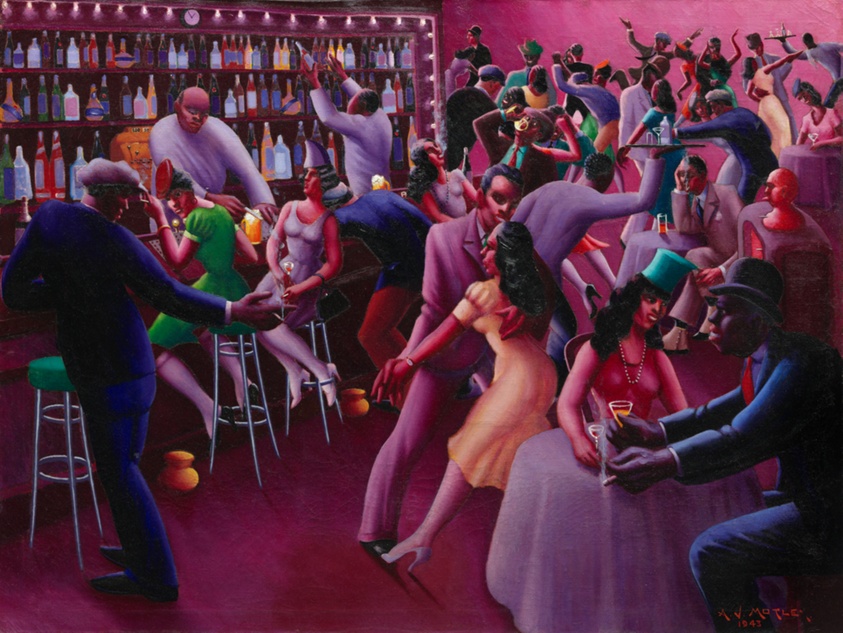 Conversation-based seminars for collegial PD, one-day and multi-day seminars, graduate credit seminars (MA degree), online and in-person.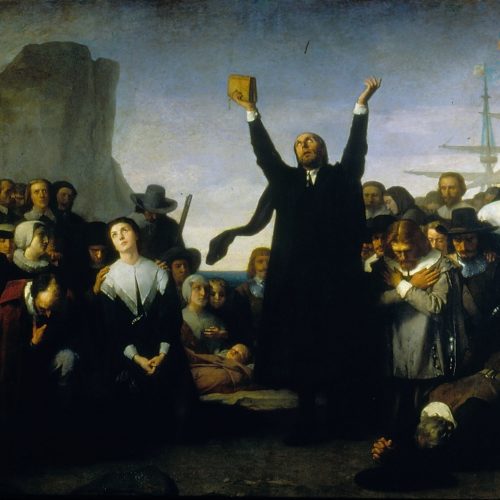 Our Core Document Collection allows students to read history in the words of those who made it. Available in hard copy and for download.