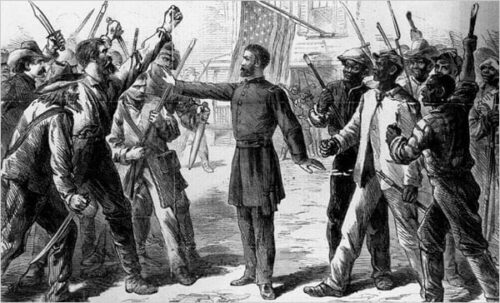 Documents and Debates Seminar: Reconstructing the South, hosted by Phoenix Union High School District (Phoenix, AZ)
Take a deep dive into the debate that shaped Reconstruction after the Civil War, using a collection of documents that represent the major issues, parties, and positions from the times. A Documents and Debates Seminar consists of two sessions of background study, rooted in original sources, and a final session drawn from one of our two Documents and Debates collections, through which teachers can re-engage in the debates had in this tumultuous period of American History.
All registrants will be provided with a paper copy of the readings in advance of the program.
Lunch will be provided, along with a certificate for continuing education. Agenda and reader will be available by mid-September here.