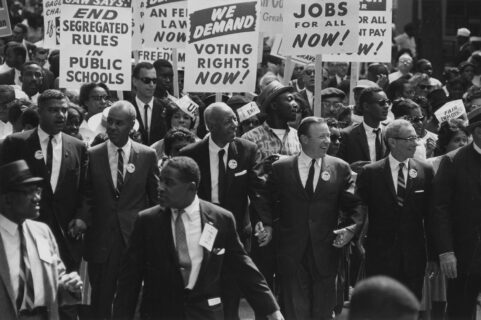 Top-Down View of Civil Rights Movement
This seminar examines the words and deeds of some of the leaders of the civil rights movement. They gave voice to the efforts of untold numbers of African Americans who made the civil rights movement possible. Without studying their words, we cannot understand the movement that brought America closer to achieving the intent of the Declaration of Independence.
This program will be conducted as a discussion, utilizing primary source documents as the only readings, and with the Discussion Leader facilitating the conversation, instead of lecturing or presenting. Registrants, therefore, are highly encouraged to read all the documents in advance and come ready with questions. Teachers will receive a Letter of Attendance at the conclusion of the seminar.
The Scholars
Senior Fellow at Teaching American History