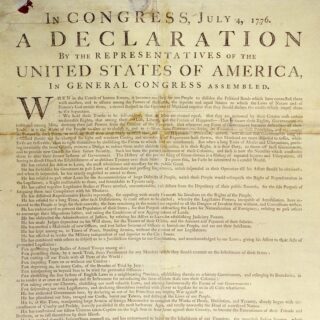 Documents in Detail Webinar Archives
TAH.org has completed the pilot season of Documents in Detail, with five episodes now available in our archives. Teachers, students, and citizens from around the country have downloaded podcasts or watched the YouTube videos from these five episodes a combined total of over 1200 times since January. Consider looking back at this last season and listening to or watching some of the programs you missed, or even ones you attended. Think about how you could use the documents for each with your students. Many teachers from around the country are using archived webinars with their students, in some cases flipping their classrooms by having students read some of the documents and watch the programs themselves outside of class, reserving class time for Socratic discussions and other activities.
We will begin our 17-18 season of Documents in Detail on 30 August, with the Declaration of Independence.