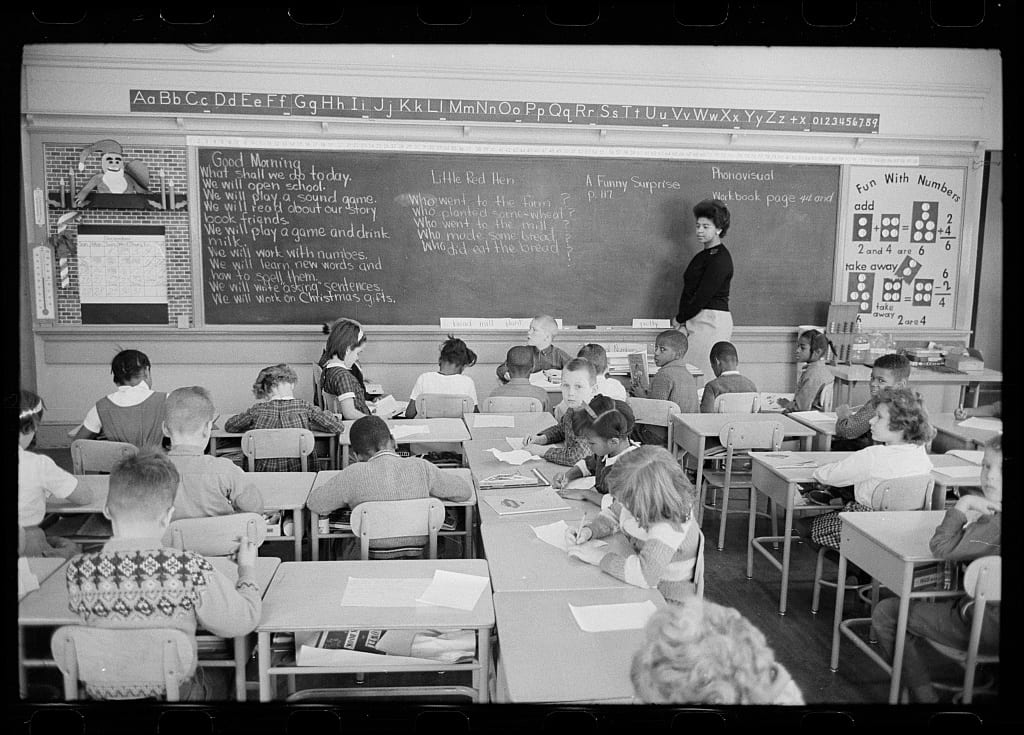 Implementing Brown v. Board of Education: One Southern Town's Story
Editor's Note: Earlier this spring as the TAH editorial team was preparing for our essay commemorating the 65th anniversary of the end of school segregation in the first Brown v. Board of Education decision, we struggled with how to address the complex legacy of Brown II, the court case that moved things from the realm of principle to implementation. Delay in implementing the Brown decision arose from many causes. Many school boards simply defied the decision. Others no doubt worried how to manage a possible racist backlash, blend school populations, or appease parents who resisted taking their children out of familiar schools.
Publications Editor Ellen Deitz Tucker shared that the anniversary figured in her own family history. Dr. Tucker was born in 1954 – a year before Brown II. Yet a decade would pass, during which the civic leadership of the small southern where she grew up struggled to come to grips with the federal mandate, before she attended school with an African American classmate. Tucker explains how compliance occurred, drawing on her own memories and on her father's account of an interracial citizens' advisory group that orchestrated the effort.
Next week's essay will feature Tucker's interview with Gloria Sloan, the eldest of the African American students who volunteered to lead the first phase of school integration in Belmont. Sloan describes how the plans made behind the scenes affected her experience as an integration pioneer.
This series is unusual for TAH, focusing on oral history rather than on "documents" in the traditional sense. Perhaps it will encourage you and your students to join in the task of collecting the primary documents of our own era, so that future generations will better understand our own challenges.
Read Ellen Deitz Tucker's memoir this week, and come back next week when we feature an interview with Gloria Reeves Sloan, the oldest of the students who pioneered integration in Belmont's schools.