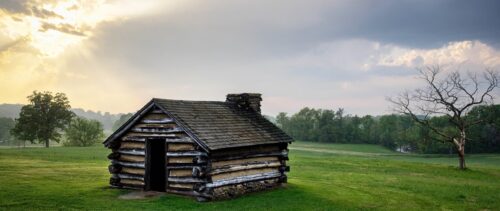 In Person PD at Valley Forge
TeachingAmericanHistory.org is happy to get back out on the road and bring our unique One Day Seminars to one of our favorite historical sites and our longtime partner, Freedoms Foundation at Valley Forge, Pennsylvania.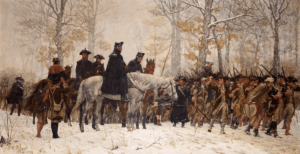 At Teaching American History we believe the best way to understand history is through conversation at "the big square table" about historical documents–the words of those who lived during our nation's past. Our professional development seminars are not meant to be passive lectures, they are interactive discussions between teachers and scholar specialists. When you register for the Valley Forge seminar, you'll receive a set of primary source readings approximately two weeks beforehand, so you may pre-read and prepare your thoughts and questions. We'll provide lunch, and you'll be able to walk the beautiful grounds of Freedoms Foundation Valley Forge as well as tour the adjacent site of Valley Forge National Park where Gen Washington spent the fateful winter of 1777 – 1778.
We have two upcoming seminars at Freedoms Foundation:
May 17th 2022 First Amendment: Free Speech with Dr. Joseph Fornieri
This Seminar will explore the theory and practice of free speech in American History, using landmark court decisions that have helped to define the limits of such freedoms. Register Here.
June 4th, 2022 The American Mind: Frederick Douglass with Dr. Jonathan White
One of the most influential African Americans in the nineteenth century, Douglass advocated for the abolition of slavery and the extension of full civil and political rights to both African American and women. This seminar will explore those topics. Register Here.
Join us at the table for some collegiality and fellowship with like-minded history nerds. We look forward to seeing you again.