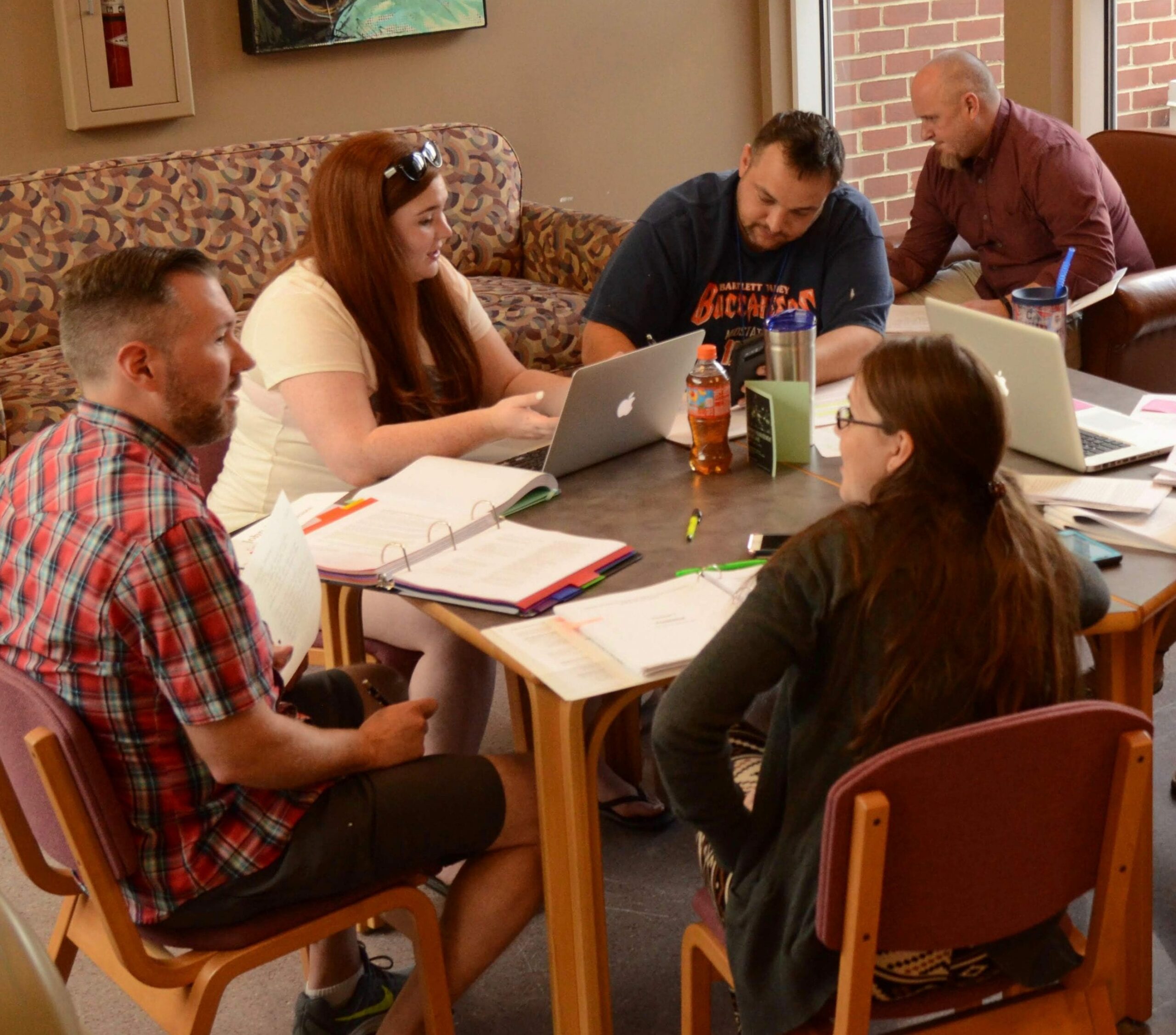 Revive Your Love of Learning
Remember the excitement you felt the first time you read the Gettysburg Address, watched a presidential debate, or visited a national memorial? You found yourself face to face with the wonder and courage of the Great American Experiment and knew you wanted to give your life to understanding and participating in it yourself.
In the midst of meetings, parent phones, grading, and prep work maybe you've lost the passion you first felt for American history.
No matter how long you've been working in the education system, you can revive your love of learning. We have some tips to help.
Set a Personal Learning Goal

Setting a personal goal that you can achieve in a reasonable amount of time can do wonders for your intellectual energy. Perhaps it's reading a certain number of historical biographies in the next year or memorizing the most moving portion of a speech you've found inspiring in the past. Set aside a bit of time each day to commit to your goal – even just five or ten minutes. You'll start feeling empowered and energized even with a small daily habit of learning for your own personal satisfaction.
Mix It Up
We encourage our students toward interdisciplinary learning, providing opportunities for them to combine their knowledge of American history with literature, the arts, science, and their own creative expression. When is the last time you've given this gift to yourself?
Visit an art museum to just wander and enjoy American art from your favorite time period. Read Hemingway's A Farewell to Arms next time you teach about The Great War. Or take to your own notebook or canvas to express your feelings about a historical event or famous figure. Exploring a familiar subject from different angles can open your eyes to different ideas and get those synapses popping.
Learn with Others
Getting together to read and discuss ideas with a group of fresh faces and minds can not only revive your love for learning, but bring it to new heights. Each year, Teaching American History offers dozens of seminars and colloquia at various locations across the country at no charge for participants. Whether on-site or online, you and fellow teachers will dive right into original historical documents, from the Constitution to FDR's Commonwealth Address, under the teaching of university scholars who are experts in their respective fields. Getting to the roots of our country's exciting and complicated history will not only remind you of why you love this subject, but help you inspire your students as well. We hope you will join us at a program soon!
To learn more about TAH's free teacher education programs visit http://teachingamericanhistory.org or sign up to receive regular updates about all of our teacher resources!