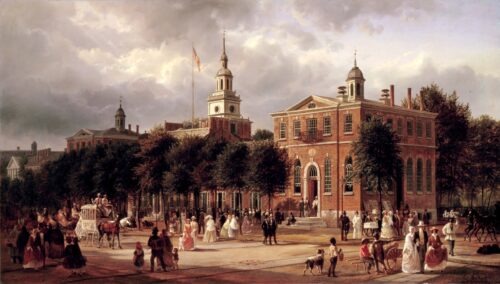 Philadelphia Travel Resource
Are you planning on visiting historic Philadelphia, either yourself or with students? Our Constitutional Convention exhibit has resources about the Convention itself, and also an interactive map of 1787 Philadelphia, with information about sites related to the Convention and those who attended it. You can also download a PDF copy of the map and the entries on it and carry it on a tablet or some other device while walking around the city.
Another great resource to consider as you put together lessons about the Founding is our American History Toolkits, specifically the section about the American Founding. Our Toolkits will help you transition from relying on textbooks to using original documents and documents-based resources only.