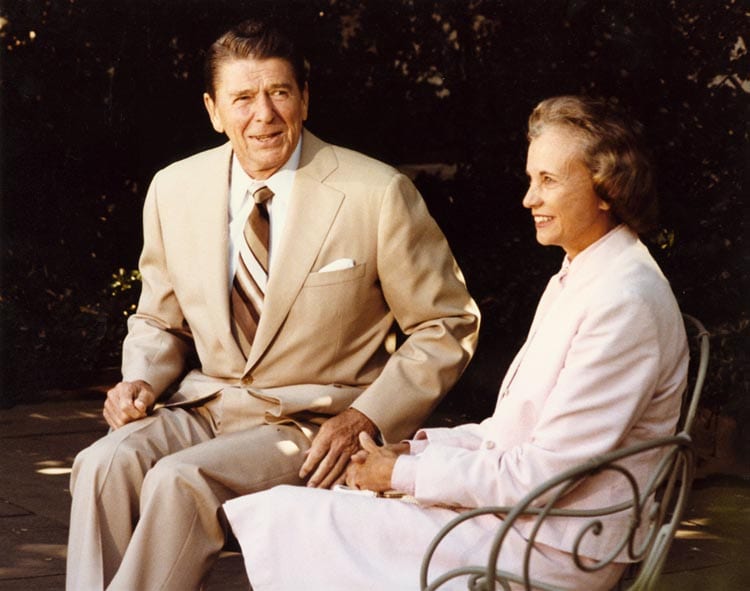 Saturday Webinar: Sandra Day O'Connor
Access the podcast here.
Our final 'Remember the Ladies' webinar for Spring 2021, focusing on the first female United States Supreme Court Justice, Sandra Day O'Connor. Appointed by President Ronald Reagan in 1981, she served until 2006, authoring numerous important opinions and leaving an important judicial legacy.
This episode aired live on Saturday, 1 May 2021 at 11am Eastern Time.
Panelists:
Chris Burkett, Ashland University
Josh Dunn, University of Colorado at Colorado Springs
Eric Sands, Berry College
Suggested Readings: