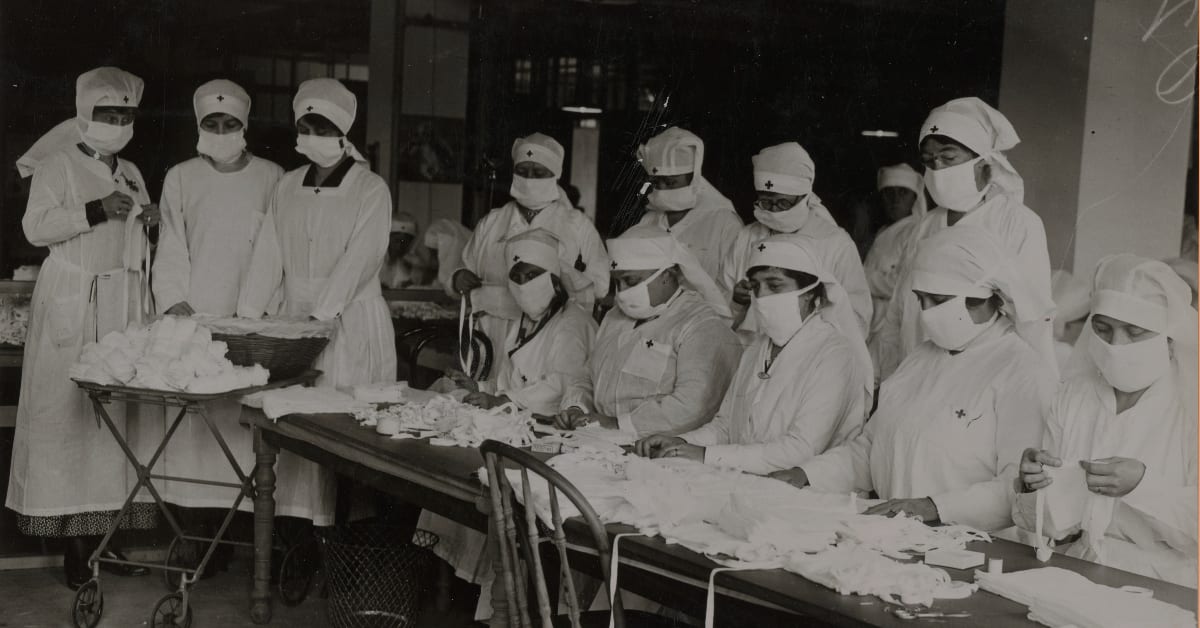 Special Webinar: The Flu Epidemic of 1918 - Lessons from History
TAH provided a special week-day webinar on a timely topic for teachers of history and government: the 1918 Flu Pandemic. Beginning during the last months of World War 1, a new strain of the H1N1 virus  infected over 500 million people worldwide and led to at least 50 million deaths. It spread as far as remote Pacific Islands and even the Arctic, leaving deep scars on societies and individuals. Teaching American History felt that learning about this pandemic of a century ago may give us a clearer perspective on today's COVID-19 crisis.
Our 60-minute webinar took place at 1pm Eastern time on Wednesday, 25 March 2020.  It featured a discussion between Dr. Jeff Sikkenga, Professor of Political Science at Ashland University, and Dr. Jennifer Keene, Professor of History at Chapman University. Archives of the program are now available on our YouTube channel and through our podcast.
To help you prepare for this program, and to use as resources with your students, we will post some suggested readings here by Friday, 20 March.