The Great Debaters: Clay, Webster and Calhoun
Every year more than half a million students participate in the National History Day Contest, which is a testament to the thousands of teachers who inspire them to tackle such challenges. Students choose a topic that is related to the annual theme and are expected to create a project based on original historical research and analysis. Their teachers mentor and guide them as they develop their projects and compete at local, state, and national levels.
This Year's NHD Topic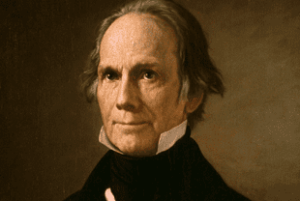 Debate and Diplomacy in History is this year's NHD theme, and in partnership with the Florida Council for History Education (FLCHE), TAH is holding an online seminar to support this theme. On December 4th, 2021, FLCHE and TAH will conduct a 3.5-hour seminar entitled "The Great Triumvirate: Clay, Webster and Calhoun". Living through a time of increasing sectional division, each one of these men felt it their responsibility to preserve the constitutional system the Founding Generation had vouchsafed to them.
About the Seminar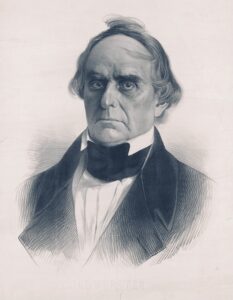 Dr. William Atto will conduct three one-hour sessions that will consider how Clay, Webster, and Calhoun handled national exigencies such as the Nullification Crisis, slavery, territorial growth and preserving the union. Their great orations and writings will provide teachers and students many useful examples of statesmanship for this year's NHD theme of "Debate and Diplomacy in History." Sample discussion questions include:
During the tariff debates of the early to mid-nineteenth century, what remedies did the states have available to them when they believed that Congress had exceeded its authority?
Was the doctrine of nullification a proper measure in response to unconstitutional laws?
Of the triumvirate, whose position seemed most consistent with that of the Founders regarding slavery?
To register for the seminar please visit this page: The Great Triumvirate: Clay, Webster and Calhoun.