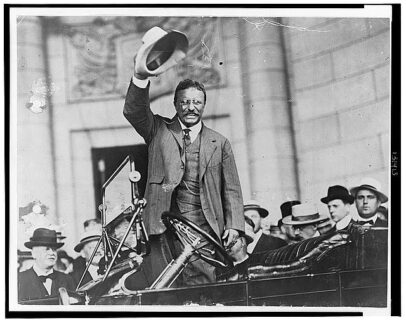 Two speeches in Osawatomie, in 1910 and 2011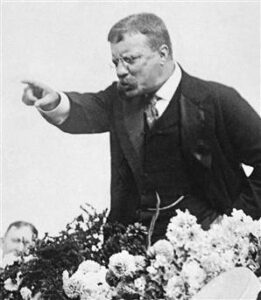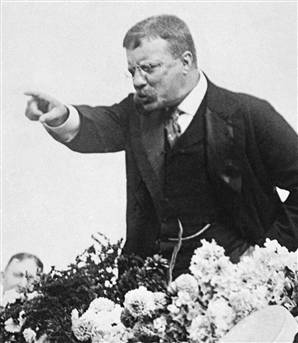 Theodore Roosevelt announced his progressive vision for America in a speech made in Osawatomie, Kansas, on August 31, 1910. In the year and a half since leaving the presidency, he had begun to part with the more moderate reformist policies of his successor, President Taft. Now he advocated a "New Nationalism" that would put "the national need before sectional or personal advantage" and that would look to "the executive power as the steward of the public welfare." Criticizing "the special interests, who twist the methods of free government into machinery for defeating the popular will," he called for greater government supervision of interstate business, tariff reforms devised by a commission of experts, a graduated income tax on the wealthy accompanied by a graduated inheritance tax on large fortunes, and labor laws to protect workers.
A century later, when President Obama in December of 2011 traveled to Osawatomie to make a major economic policy speech, he meant to evoke the memory of Theodore Roosevelt's call for a national progressive agenda. It could be an interesting classroom exercise to compare the two speeches. Obama's is available at the White House website; Roosevelt's "New Nationalism" speech is included in our collection of 50 Core American Documents and can also be found here with Professor Christopher Burkett's introduction.