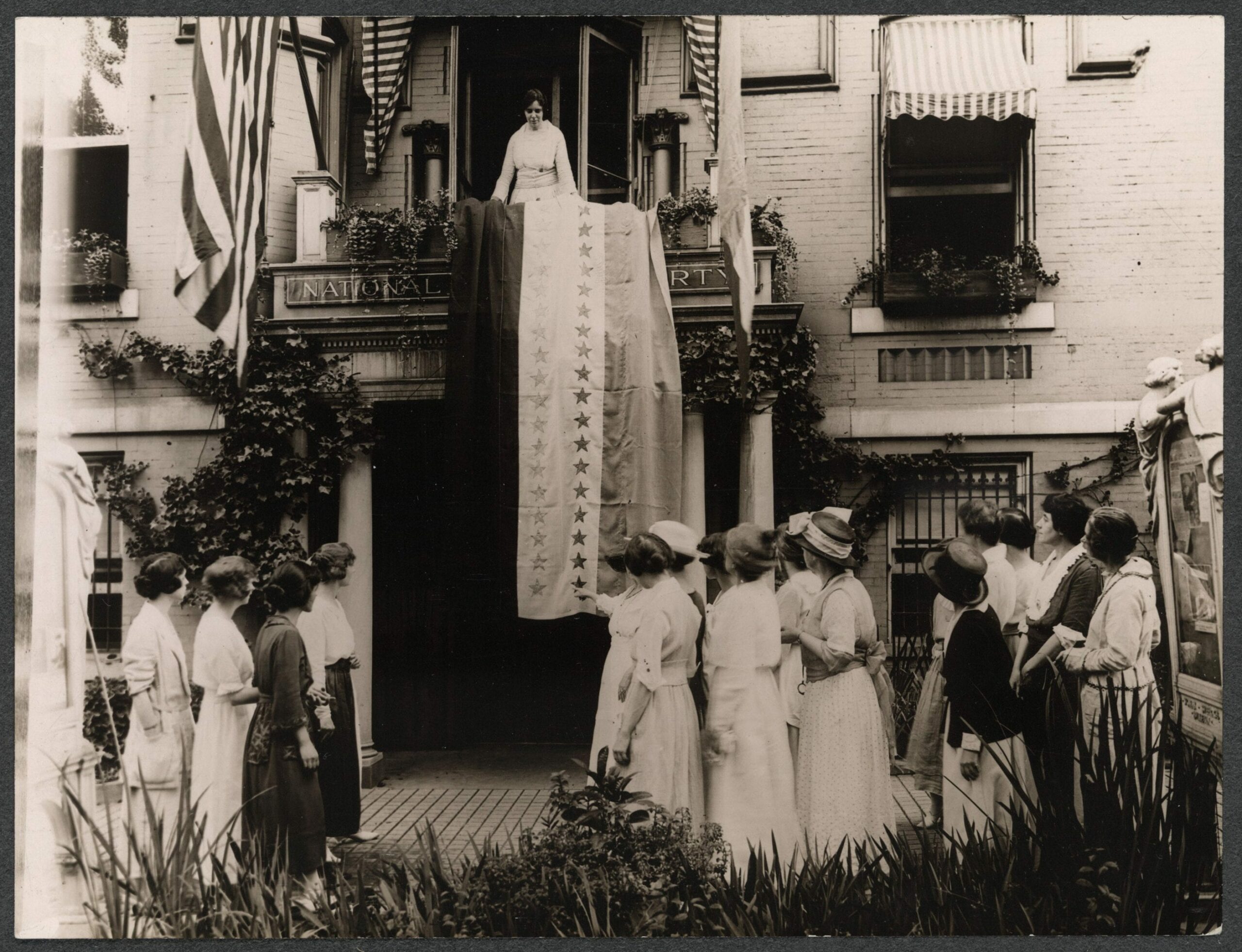 Votes for Woman! The 19th Amendment
On 18 August 1920 Tennessee became the 36th state to ratify the Nineteenth Amendment, the text of which reads:
The right of citizens of the United States to vote shall not be denied or abridged by the United States or by any State on account of sex.

Congress shall have power to enforce this article by appropriate legislation.
Tennessee's ratification of the amendment came as a surprise to most observers: going into the final vote, it seemed likely that the state legislature would vote against ratification. During the last roll call, however, freshman representative Harry T. Burn unexpectedly voted for ratification. Burn later explained that on the morning of the vote, he received a letter from his mother Phoebe (Febb) Ensminger Burn in which she encouraged him to support woman suffrage. In the letter, preserved in the special collections of the Knox County Public Library Mrs. Burns said simply: "Don't forget to be a good boy and help Mrs. "Thomas Catt" with her "Rats'." Representative Burns followed his mother's advice and Tennessee provided the all-important 36th star on the National Woman's Party's ratification banner (illustrated below).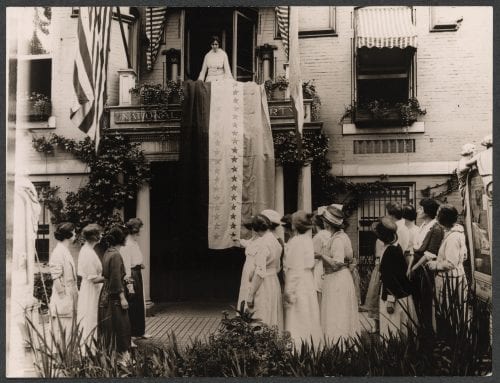 While suffrage would not be the end of the woman's movement's fight for equality between the sexes (indeed, the National Woman's Party made an almost immediate pivot to fighting for the Equal Rights Amendment), it was a significant victory.
An Opportunity to "Do History" With the National Archives
Teachers, did you know that you and your students can contribute to the transcriptions of digitized documents in the National Archives? If you register as a "citizen archivist," you can help create full-text searchable records from the images of documents in the National Archives catalog on a variety of topics–including a new Citizen Archivist mission related to woman suffrage!