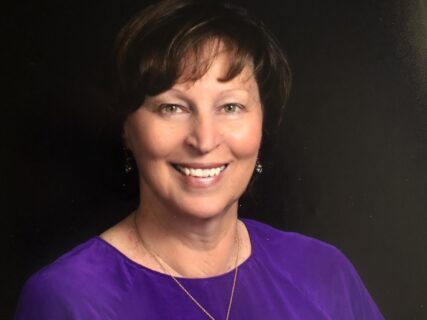 A native of Oklahoma, Candee has a Bachelor's degree in Kinesiology and History from Oklahoma Baptist University, Shawnee, and a Master of Science in Adaptive Physical Education and Exercise Science from The University of Oklahoma, Norman and is just 4 courses shy of her Master of American History and Government at Ashland.
She has 40 years experience teaching and coaching at the high school and college level in Texas and Oklahoma, retiring in 2018. A recipient of the Pine Tree ISD Pirate Pride Award and District Community Service Award, she also received the Texas Safe School Award and the National Association of School Resource Officers (NASRO) Safe School Leadership Award. Candee has also been presented with the coveted Leon Jaworski Award for Teaching Excellence in Law Focused Education. During her coaching career, her teams were District Champions and state playoff contenders and because of her team's successes, she was named the Longview News Journal East Texas Coach of the Year for Women's Basketball and for the Women's Golf Teams, received the Texas Girls Coaches Association Points Award and the Texas High School Coaches Association and Coaches Education Foundation Milestone of Victories Award. She currently serves as a local consultant and photographer for the American Exchange Project and has been a wedding planner for over 16 years.
Candee and her husband Greg live in east Texas and enjoy traveling, playing golf, watching her Oklahoma Sooners and his Oklahoma State Cowboys, and serving in their church; Candee on the Worship Team and Greg as Deacon.