Delegates to the Constitutional Convention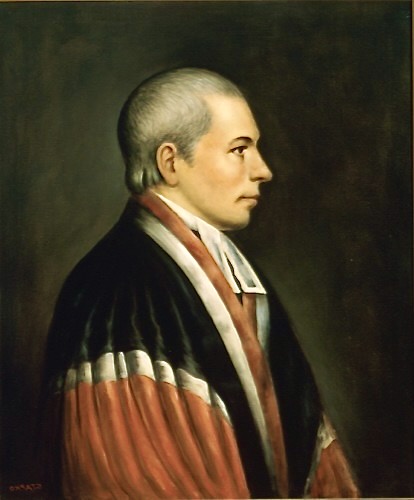 State: New Jersey (Born in Ireland, immigrated 1747)
Age at Convention: 41
Date of Birth: December 24, 1745
Date of Death: September 9, 1806
Schooling: College of New Jersey (Princeton) 1763
Occupation: Lawyer
Prior Political Experience: Delegate to the Annapolis Convention 1786, Attorney General for New Jersey 1776-1783, State Upper House of New Jersey Legislature 1776-1777, Provincial Congress 1775-1776, New Jersey State Constitutional Convention 1776, Legislative Counsel 1776-1777, Counsel of Safety 1777, Elected to Continental Congress 1780 but did not accept.
Committee Assignments: First Committee of Representation
Convention Contributions: Arrived May 25, departed August 6 but returned to sign the Constitution on September 17. He is best remembered for introducing the New Jersey Plan and arguing that the delegates had exceeded their authority. William Pierce stated that "Mr. Patterson is one of those kind of Men whose powers break in upon you, and create wonder and astonishment."
New Government Participation: Served in the U.S. Senate for the State of New Jersey (1789 – 1790), served as an Associate Justice of the U. S. Supreme Court (1793 – 1806).