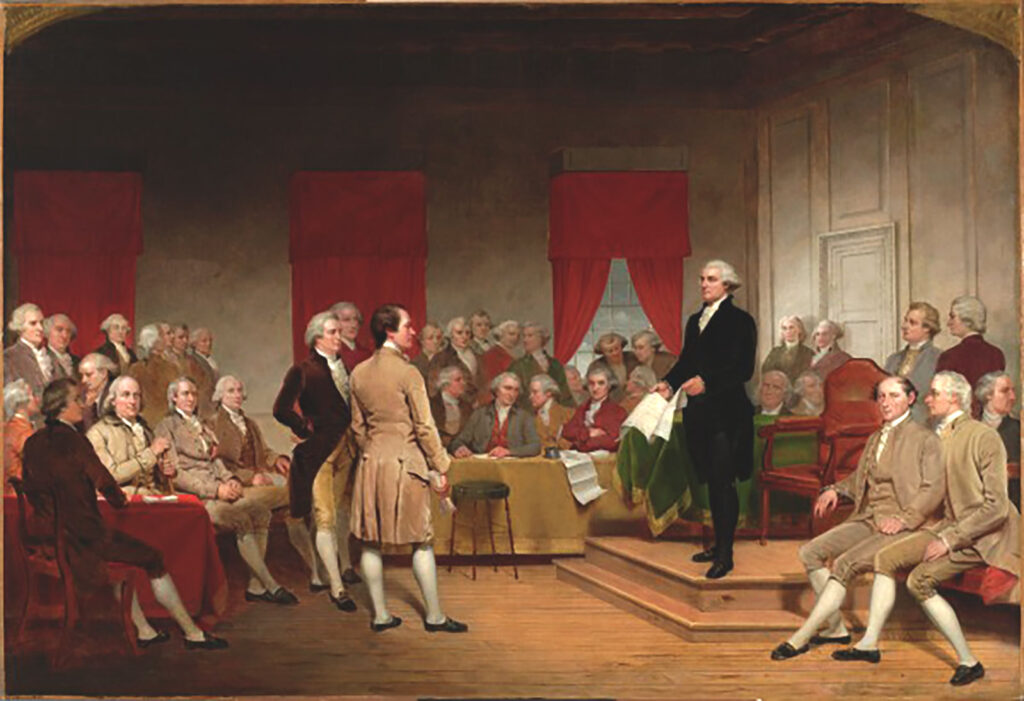 What is the fundamental difficulty facing teachers and students of the Constitutional Convention of 1787? How to make sense of the vast and complex material.
How do you teach the Constitutional Convention? Is there really a coherent conversation taking place? Or is there just a random set of utterances?
How do you keep the students connected with the arguments that often change during the course of four months? This is a visual generation rather than a textual generation.
These are the most persistent questions that I'm invited to answer when I'm on the road introducing the Convention to teachers. What makes the task easier is that there is a genuine desire among the participants to recover what is good about the American Founding.
---
This website provides an eleven-step guide to understanding the Constitutional Convention.
The Introduction to the Convention gives an overview of the arguments and decisions of the Convention.
A Four-part Drama with numerous scenes helps students understand the convention as a suspenseful story.
A Day-by-Day Summary and a Timeline permits the viewer to scan the major decisions as they unfold.
The Major Themes of the Convention section provides a summary of the critical turning points of the Convention. It also includes links to the debates.
Despite the rule of secrecy that the delegates adopted, there is a great deal of correspondence that occurred during the Convention that reveals some of the twists and turns that took place behind closed doors.
The above topics are linked to Madison's Notes, the most complete original account of the events of 1787.
A Biographical Sketch of the Framers documents their ages, educational background, continental experience, and their activity at the Convention. (Thanks to Jeff Sammon for contributing to this part of the project.)
Many artists have created Visual Interpretations of the Convention that provide us with some insight into the public's perception of the Convention. (Thanks to Jacklin Boyadjian for contributing to this part of the project).
A detailed replication of the Convention's Committee Assignments.
A Day-by-Day Attendance Record.
I wish to thank Margie Hope and David Kimball for their assistance in helping launch this project in the 1980s. And thanks to Roger Beckett and Ben Kunkel for their help in bringing the project to fruition in the 21st Century.
Gordon Lloyd