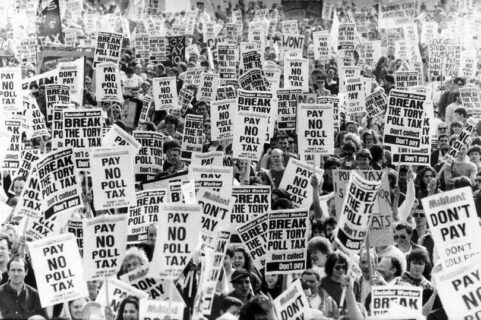 Civil Disobedience in American History
This seminar examines the controversial topic of civil disobedience. Here we will consider whether civil disobedience could be an appropriate response to unjust laws in a liberal democracy. We begin by looking at the foundations of government set forth in the writings of John Locke and the Declaration of Independence. Our examination of this topic will then turn to two famous opposing sets of ideas on civil disobedience. By comparing several respective arguments, our aim is to consider whether civil disobedience is compatible with the principles of government as defined by the Declaration of Independence.
This program will be conducted as a conversation, utilizing primary source documents as the only readings, and with the Discussion Leader facilitating the conversation, instead of lecturing or presenting. Registrants, therefore, are highly encouraged to read all the documents in advance and come ready with questions. Teachers will receive a Letter of Attendance at the conclusion of the seminar.
The Scholars
Honored Visiting Graduate Faculty at University of Wisconsin-Platteville