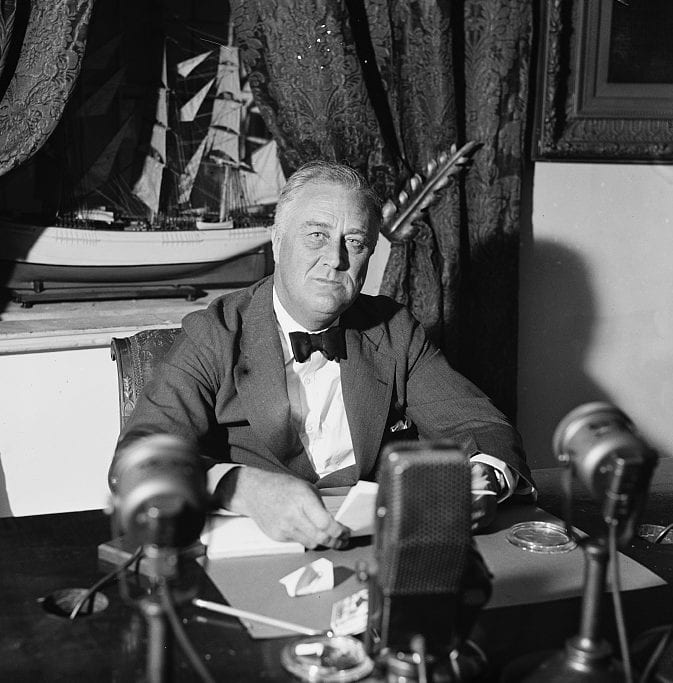 FDR, WWII and the Holocaust
The Holocaust was the greatest horror of World War II, and the Allies obtained evidence of Nazi Germany's genocide of Europe's Jewish population during the war. How did Allied leaders, especially President Franklin Roosevelt, respond to the Holocaust? Did the Allies attempt to disrupt the death camps' operations in order to halt the mass murder? Could the Allies have done more? How much coverage did the genocide receive in the United States and how did the public respond? Using a selection of primary and secondary readings, we will address these questions during our seminar.
This program will be conducted as a Socratic discussion, utilizing primary source documents as the only readings, and with the Discussion Leader facilitating the conversation, instead of lecturing or presenting. Registrants, therefore, are highly encouraged to read all the documents in advance and come ready with questions. Teachers will receive a Letter of Attendance at the conclusion of the seminar.
The Scholars
Honored Visiting Graudate Faculty