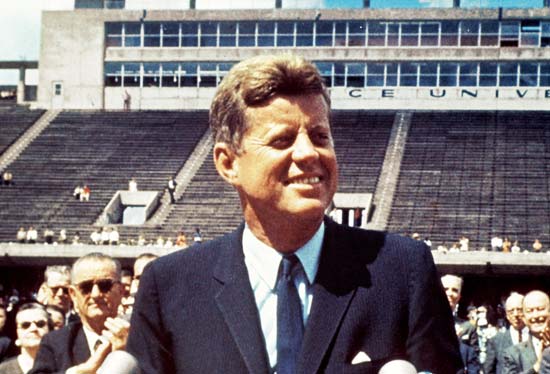 JFK and Domestic Policy
John F. Kennedy's "New Frontier" agenda sounded wonderful on paper but faced obstacles and some from his own party. Recession and bankruptcies loomed large as he pushed for lower taxes, increased minimum wage, federal aid for education and to fight poverty. The country grew more devise as the civil rights struggle intensified and more volatile. African Americans were frustrated by his political doublespeak and lack of action. Join us in our conversation on Kennedy's domestic policies.
All attendees of this free professional development will receive lunch, a letter of attendance as well as paper and digital copies of the reader.