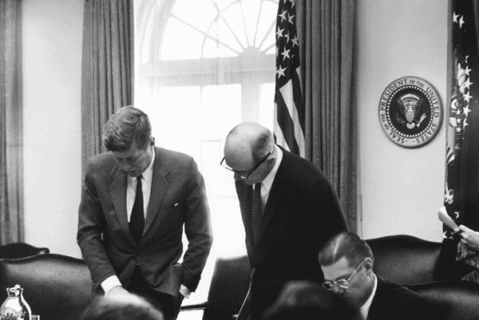 The Cuban Missile Crisis
The 1962 Cuban Missile Crisis brought the world to the brink of nuclear war. Not surprisingly, it is one of the most studied and well-documented events in modern U.S. history. In this seminar, we will use a selection of primary sources related to the crisis to address key questions and to examine the decisions and actions of U.S., Soviet, and Cuban officials. Why did the Soviet Union place nuclear missiles in Cuba? How did the U.S. respond? What options did President Kennedy and his advisers (known as the ExComm) have to force the removal of the missiles? How was the crisis ended? How might it have ended? We will also learn how records related to the crisis became available after 1962, especially following the end of the Cold War.
This program will be conducted as a Socratic discussion, utilizing primary source documents as the only readings, and with the Discussion Leader facilitating the conversation, instead of lecturing or presenting. Registrants, therefore, are highly encouraged to read all the documents in advance and come ready with questions. All attendees will receive a Letter of Attendance at the end of the seminar.
The Scholar
Professor of History; Chair, Master of Arts in American History and Government at Ashland University