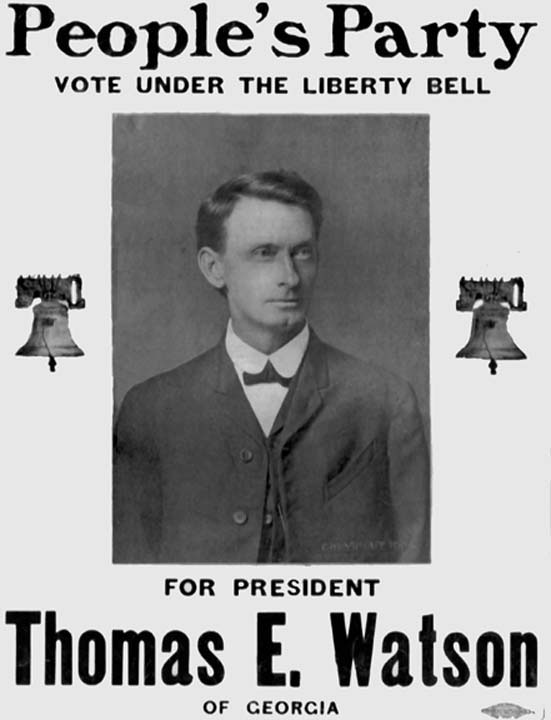 Tom Watson and the Farmers Alliance
The Georgia Encyclopedia calls Tom Watson one of Georgia's "most perplexing and controversial" politicians in its history. As a state legislator, he opposed lynching and the convict lease system. He supported public education and called for assistance for Black and White sharecroppers. This stance made him a liberal in contemporary terms. He later embraced the Farmer's Alliance, a political movement foreshadowing the People's Party. In 1904, Watson changed his stance and began supporting disenfranchisement of Blacks in Georgia. He ran for President in 1908 as a white supremacist. What caused this influential writer and politician to shift his position so dramatically? Join us at the table as we examine and discuss primary source documents illuminating this missed opportunity. This seminar will include a tour of Hickory-Hill, the Watson home.
This is an In-Person Seminar. All attendees will receive copies of TAH Books Populists and Progressives along with The Great Depression and the New Deal. Attendees will also receive a tour of the property.
The Scholars
Honored Visiting Graduate Faculty