Announcing Spring Ashbrook Weekend Colloquia at Historic Sites for Teachers
We would like to invite you to apply for Ashbrook Weekend Colloquia on American History and Government at Historic Sites, where you will:
Visit historic sites
Experience Ashbrook's unique discussion-based format
Engage in thoughtful conversation with other teachers, guided by a historian/political scientist
Explore primary source documents
Increase your expertise
Reignite your passion for your subject area
Take ideas back to your classroom that inspire your students
Earn up to 8 contact hours, with the option to earn 1 graduate credit
Receive a stipend of $425 to defray the cost of travel
Be treated to complimentary continental breakfast, lunch and refreshments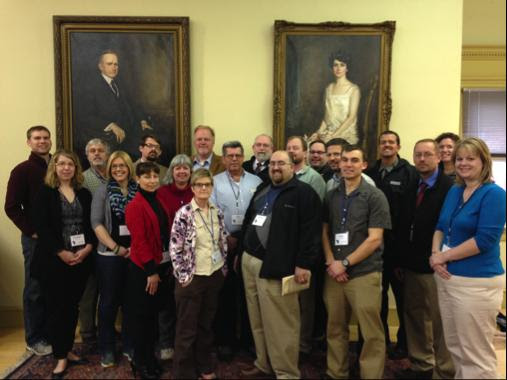 These colloquia are being provided by the Ashbrook Center at Ashland University.
Spring 2015 Ashbrook Weekend Colloquia at Historic Sites:
George Washington as Founder
April 24-26, 2015
Mt. Vernon, VA
First in Peace: George Washington as President of the United States, 1789-97
May 1-3, 2015
Mt. Vernon, VA
James Madison: Statesman for Constitutional Government
May 1-3, 2015
Montpelier, VA
The Pennsylvania Ratifying Convention
May 8-10, 2015
Philadelphia, PA
May 29-31, 2015
Charlottesville, VA
Abraham Lincoln's Political Choices and the Necessity of Eloquence
May 29-31, 2015
Springfield, IL
We look forward to meeting you at one of our programs.
Please direct any questions to:
Michelle Murray
Programs & Development Coordinator
(419) 289-5411