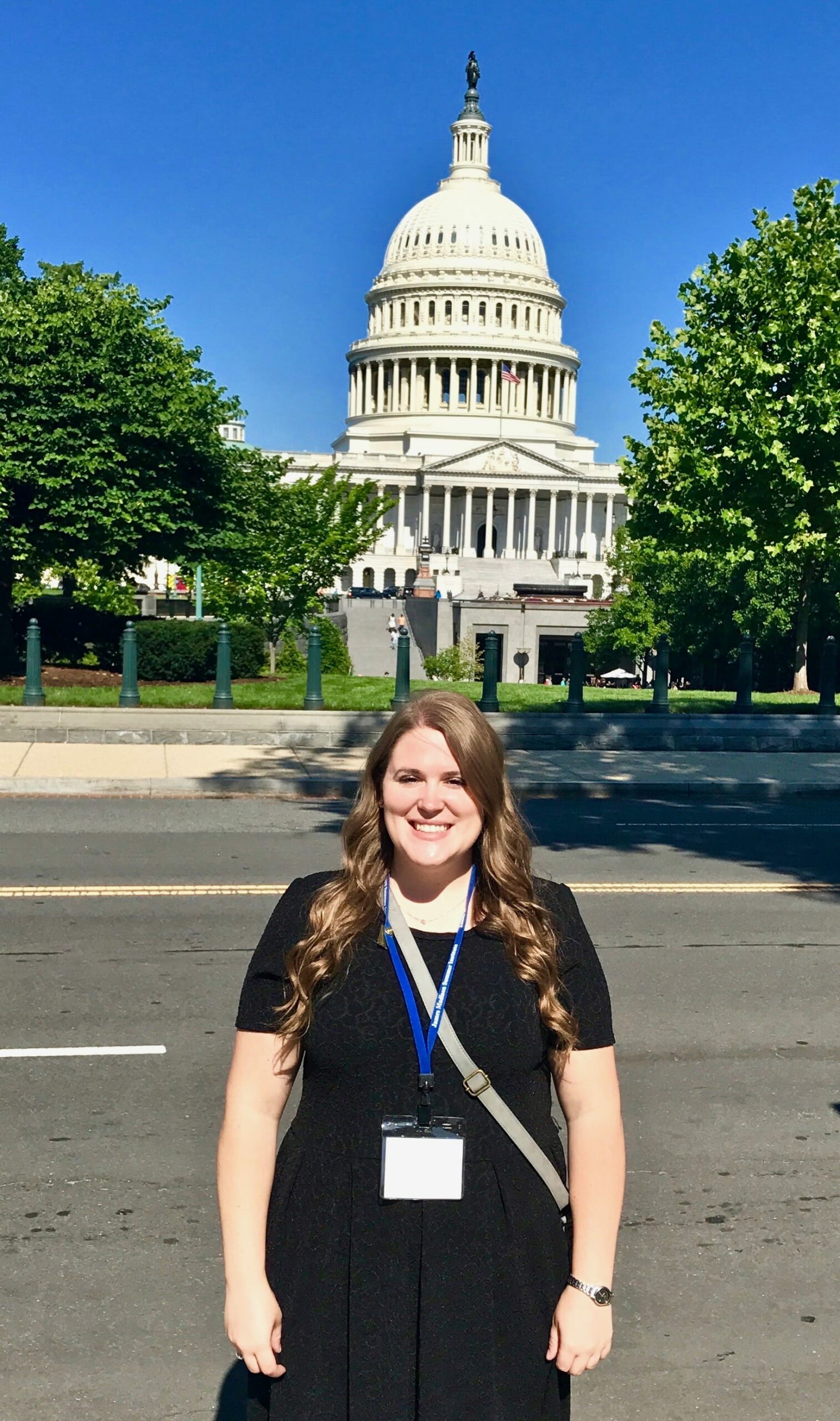 Meet Our Teacher Partners: Katie Klaus
At Teaching American History, we focus on telling America's story through historical documents because history functions for a nation as memory does for an individual.  Without memory, an individual or a nation has no identity, and ultimately, no existence. Our teacher partners are the nation's memory-keepers, passing on our national identity to the next generation as they help students develop the knowledge, skills, and virtues of self-governing citizens. They do this by engaging their students in reflection on and discussion about the documents and debates of America's past in ways that connect the past to the present.
We are privileged to work with teachers of American history, government and civics from every corner of our nation, believing they do the most important work in America. In this occasional blog series, we'd like to introduce you to them, giving you a peek into their classrooms and the ways they use the documents and resources we provide, both to honor the work they are doing, and to inspire you as you tackle the same essential challenge of educating young citizens.
---
Why MAHG is "Perfect" for Teachers
Katie Klaus, a 2018 graduate of Ashbrook's Master of American History and Government (MAHG) program, learned about the degree through an online search: she fell in love with it during her time on-campus.
After an intense  first seminar in residence at Ashland University in the summer, "I wondered what I'd gotten into," Klaus said. "But when I went to dinner that night, I talked with other teachers who'd been in the program for a while. They made me feel comfortable." She soon realized the program was "perfect" and that, despite the extra effort needed to get to Ashland, the six required courses on campus were especially enjoyable.
"I made great friends among teachers from other states. It was nice not to have to worry about cooking for myself—to be able to just focus on the coursework." And she liked being in the same room with "professors from all across the US—from Boise State, the Rochester Institute of Technology in New York, Berry College in Georgia, and so on. They had all been carefully selected for their teaching ability."
"MAHG did not fundamentally change my teaching approach," Klaus noted, "because at Woodland High, we don't use textbooks. Several years before I began teaching there, the department started basing all their lessons on primary sources, because the available textbooks were out of date." Klaus had been well mentored in teaching from primary sources. "But MAHG introduced me to so many documents I did not know about, while broadening my content knowledge."
Learn more about Katie's experience in the Master of American History and Government (MAHG) program.
---
[button]LEARN MORE ABOUT MAHG[/button]