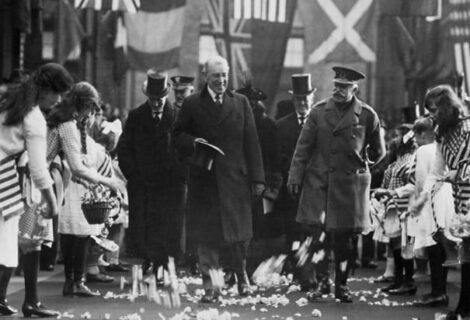 Woodrow Wilson and the Versailles Treaty
On this day in 1918, President Woodrow Wilson arrived in France to take part in World War I peace negotiations and to promote his plan for a League of Nations, an international organization for resolving conflicts between nations.
In an Edsitement lesson created by Professor David Krugler (University of Wisconsin-Platteville) students can study this event as well as the formation, application, and successes/failures Wilson's foreign policy. Students will subsequently appreciate the profound legacy of Wilsonianism in U.S. foreign relations as they continue their study of modern U.S. history.