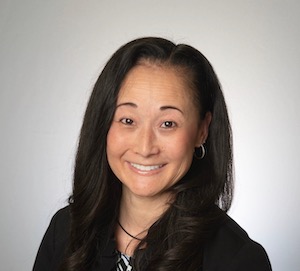 Abbylin H. Sellers, Ph.D., is Associate Professor of Political Science at Azusa Pacific University.  Her areas of teaching emphasis are American politics and public policy, specifically American government, U.S. political institutions (including the constitutional presidency and war powers; Congress and the legislative process), state and local politics, welfare policy, twentieth century communism, and American democracy for the Honors College. She has also taught on the roots of American constitutionalism for Pepperdine University's Graduate School of Public Policy.
Her primary research interests include welfare policy, such as the institutionalization of welfare in the 1930s, the 1996 welfare reform legislation, and the 2005 welfare reform reauthorization legislation, as well as federalism and political behavior. Sellers' research on welfare reform examines the effects of the caseload reduction credit on federal and state level welfare work requirements, unintended consequences in policy making, and policy implementation and evaluation. Her research on political behavior focuses on descriptive representation and how it affects political engagement, efficacy, and trust. She is currently working on a book project about immigrant entrepreneurs in Los Angeles County, how they have achieved success through their hard work and sacrifice, and how they have been able to navigate operating a business in a heavily regulated state. Her articles and reviews have appeared in scholarly journals including, Political Psychology, Politics, Groups, and Identities, Presidential Studies Quarterly, and the Journal of Military History.  Her work has been recognized by the American Political Science Association for "Best Paper" for the Representation and Electoral Systems section. Sellers was awarded as a 2022-2023 Fulbright Scholar to teach American constitutionalism and democracy in Japan at Yokohama National University and Hosei University (Tokyo).
Sellers earned her B.A. from Westmont College, M.A. in public policy from Regent University, and Ph.D. in political science from Claremont Graduate University.