Great Depression and the New Deal: A Concise History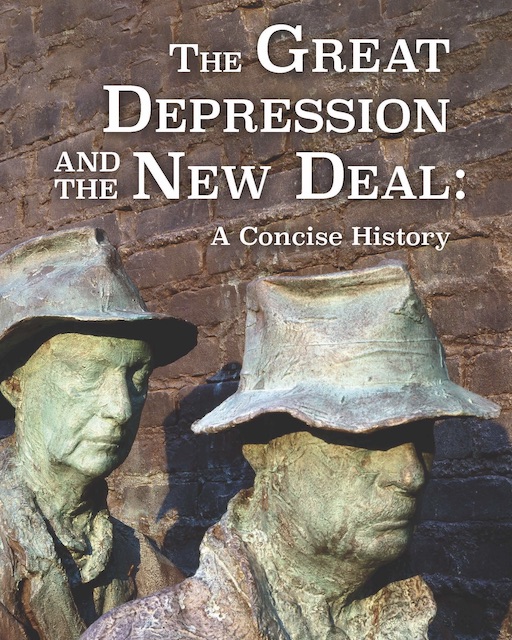 The Great Depression was the worst economic crisis that the United States ever faced. By the time it reached its low point in early 1933, the stock market had lost nearly 90 percent of its value, gross domestic product (GDP) had dropped by more than 30 percent, nearly a quarter of the nation's workforce was unemployed, and the banking system was on the verge of collapse.  This concise history tells the story of the Great Depression, from the market crash of 1929 to the end of the New Deal in 1939.  Its purpose to to provide historical context, so that the voices in the core documents of American history may be heard and understood as clearly as possible.
Companion Volume:  Great Depression and New Deal:  Core Documents
Table of Contents
Introduction: What Caused the Great Depression?
1.  Herbert Hoover and the Onset of the Depression
2.  Roosevelt, Hoover, and the Election of 1932
3.  The Early New Deal, 1933–1934
4.  The New Deal and Its Discontents
5.  Zenith of the New Deal, 1935–1936
6.  The End of the New Deal, 1937–1939
Conclusion: The Legacy of the Great Depression and the New Deal