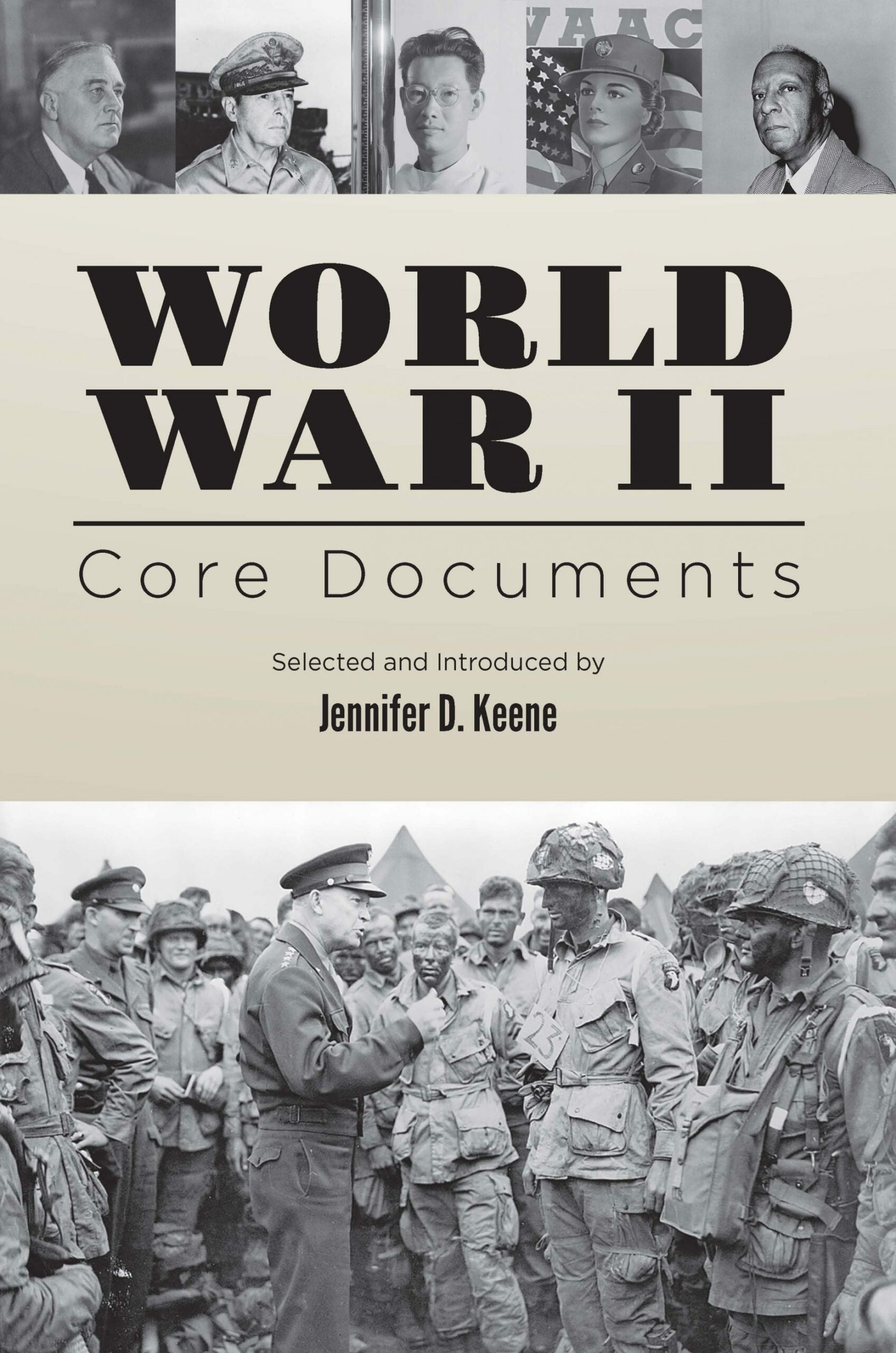 Overview
We are proud to introduce the 2nd edition of our CDC volume, World War II!
This collection of documents on World War II is the third volume in an extended series of document collections from the Ashbrook Center that will cover major periods, themes, and institutions in American history and government.
Covering the home front as well as the battlefield, this volume begins its story in 1935, as Congress expressed American wariness of involvement in another European war by passing a neutrality act. It recounts the debate over neutrality as conflict approached and then overwhelmed Europe. All such debate ended with the Japanese attack on Pearl Harbor in 1941, but new issues arose as the war churned on, including internment of Japanese Americans; the treatment of African Americans in the United States and in its Armed Forces; the role of women in the war effort and how this might change their lives after the war; and the principles that should shape the post-war world. These issues and the two events with which the collection ends — the Nuremberg trials and the atomic bombing of Hiroshima and Nagasaki — foreshadow the world the war helped bring about.
Table of Contents
Documents Include:
Franklin D. Roosevelt, "The Four Freedoms" (1941)
Charles Lindbergh, "America First" (April 23, 1941)
Robert A. Taft, "Repeal of Neutrality Act Means War" (October 28, 1941)
Franklin D. Roosevelt, "A Date Which Will Live in Infamy" (December 8, 1941)
James J. Fahey, Pacific War Diary (1942 – 1945)
United States Army Women's Auxilary Corps, Questions and Answers About the WAAC (1943)
Ernie Pyle, "The Death of Captain Waskow" (January 10, 1944)
G.I. Roundtable Series, "Do You Want Your Wife to Work After the War?" (1944)
United States Strategic Bombing Survey, The Effects of Atomic Bombs on Hiroshima and Nagasaki (July 1, 1946)
Justice Robert H. Jackson, Report on the Nuremberg Trials (October 7, 1946)