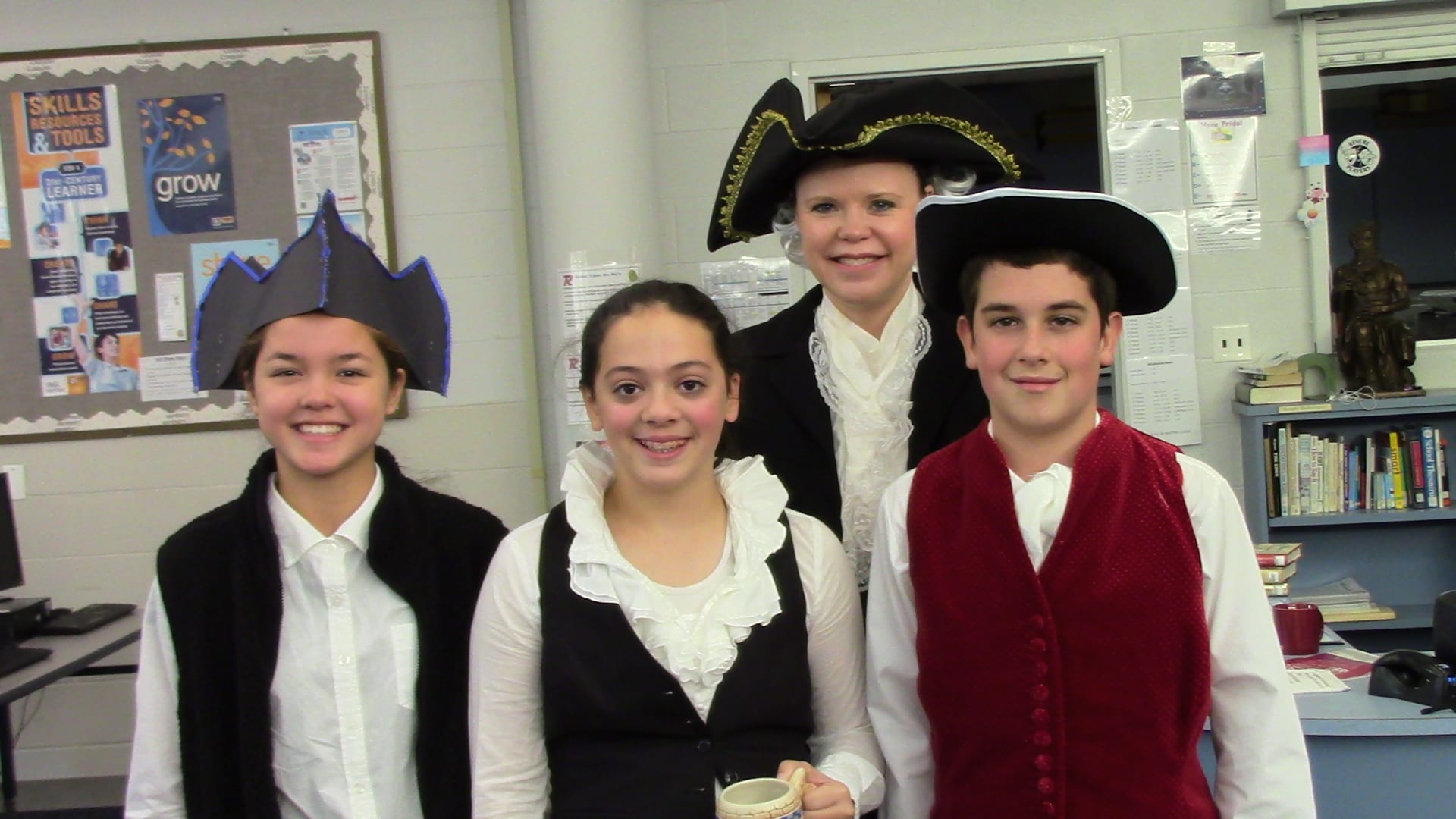 Meet Our Teacher Partners: Melanie Stuthard
At Teaching American History, we focus on telling America's story through historical documents because history functions for a nation as memory does for an individual.  Without memory, an individual or a nation has no identity, and ultimately, no existence. Our teacher partners are the nation's memory-keepers, passing on our national identity to the next generation as they help students develop the knowledge, skills, and virtues of self-governing citizens. They do this by engaging their students in reflection on and discussion about the documents and debates of America's past in ways that connect the past to the present.
We are privileged to work with teachers of American history, government and civics from every corner of our nation, believing they do the most important work in America. In this occasional blog series, we'd like to introduce you to them, giving you a peek into their classrooms and the ways they use the documents and resources we provide, both to honor the work they are doing, and to inspire you as you tackle the same essential challenge of educating young citizens.
---
Eighth Graders Reenact the Constitutional Convention, After Reading the Delegates' Own Words
For twelve years, Melanie Stuthard had conducted a reenactment of the Constitutional Convention in her classroom every November. Students looked forward to the challenging exercise.  After Stuthard entered TAH's Masters program in American History and Government and read the primary documents of the founding, she brought those documents into the reenactment. Her students met the challenge.
In an eighth grade class in a suburb of Akron, a slender thirteen-year-old wearing a starched white 18th century-style shirt stands and makes an argument against strong central government:
"Imagine our government as farmers and their crops. If there are ten farmers, and they [each] have a crop of 20 cabbages, they have the time, money, and energy to monitor their cabbages . . . . They will be able to water them and supply nutrients to them whenever necessary. But then another farmer comes along. . . . He takes power away from the ten farmers who originally owned the crops. So now, he is in charge of 200 cabbages. He does not have time, he does not have money to make sure those cabbages are thriving in their environment. Just like having strong central government won't properly provide the resources and the money that [each state] needs."
Stuthard says that her Master of American History and Government degree "completely changed the way I teach," helping her feel confident to engage students with the primary texts of America's past. Read more of her story to learn more about how she adapted Teaching American History's focus on the documents and debates of the past for use in her own classroom.