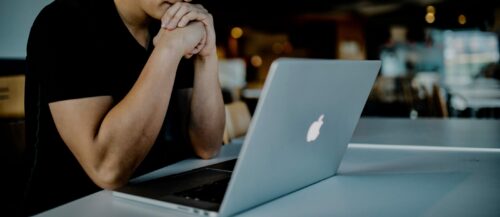 Planning Online Lessons for Students Working From Home—A Veteran Teacher's Advice
When the school officials around the country began responding to COVID-19 concerns by proposing extended spring breaks and school suspensions, Angela Hammer received queries from friends.  Hammer graduated from Ashbrook's Master of Arts in American History and Government in 2017. For the past nine years, Hammer—a native of Michigan who lives in Kentucky—has been teaching online high school social studies classes for Michigan Virtual Charter Academy. Friends around the country wanted suggestions on how to move their brick-and-mortar classrooms to an online format.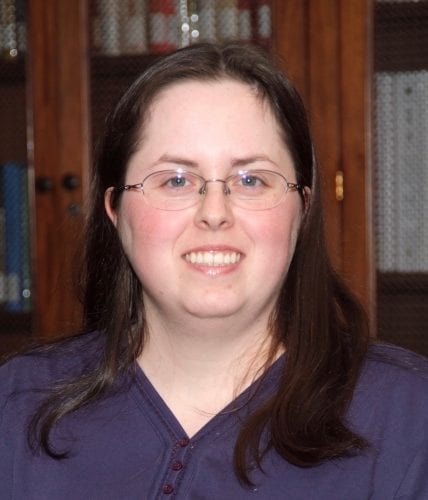 "The teacher side of me is always on," Hammer says. When colleagues appeal to her for help, she responds, "Let's problem solve!" Hammer knows that many teachers asked to take their classes online will not be able to rely on a deep infrastructure for online work. Hence, she suggests simple workarounds. "As teachers, we are trained to think of multiple ways to approach learning. If a student isn't getting a concept, how else can you approach it?" The challenges posed by the corona virus require a similar attitude.
Schools that do not normally use the online format will not have invested in an online "learning management system," Hammer notes. They may try to use free software offered by Google or Zoom, but these platforms place limits on numbers of participants in live sessions or numbers of meetings before one must pay a subscription charge. There will also be limitations on the student end. "If you teach in a school with many students on free and reduced-price lunch, many of them will not have Wi-Fi at home. Many will not even have computers. With many libraries closing during this time, these students will lack access to the online world."
Advice for Simple Online Lessons
Hammer offers these suggestions to teachers asked to produce lessons for students working from home:
"First of all, realize that no online class will be a perfect replacement for what you do in person. So have patience with yourself. You are learning something new. Don't beat yourself up if you recognize shortcomings in the lessons you design.
"There may be obstacles out of your control— for example, students not having access to Wi-Fi, limitations of the software available. You can put yourself on video, but you'll probably have to record it.
"So, think of your online lesson as if it were a worksheet packet you might send home. You might design it so that students watch a video clip, then answer some questions. Then they might watch another clip, read from a textbook or primary document, and answer more questions."
Years ago, when Hammer taught sixth-grade social studies at a brick-and-mortar school in Kentucky, she created a website on which she shared resources for students, parents, and teachers. Hammer now uses the site to post suggestions and tutorials for colleagues. A week ago, she posted "instructions for a quick, down and dirty, clunky way of using a Google form with YouTube videos to make an online lesson. It's an option if you are being told to go online and you have no idea what to do. If students at your school are already required to use Google, this idea will work."
The Low-Tech Option
Where students lack Wi-Fi access or teachers lack online infrastructure for teaching, teachers might adopt a plan used in many school districts near Hammer's current home. A couple of years ago, Kentucky began allowing for "nontraditional instruction (NTI) days"—days when classes on campuses are called off due to snow or icy road conditions. Teachers were asked to prepare a packet of lessons to send home with every student. "When schools closed due to weather, announcements would be made: 'Do Lesson Two in your NTI packet.' Because teachers planned them in advance, not knowing when they would be used, most of the lessons were skills-based."
In the current situation, teachers may have to scramble to compose packets to travel home with students before school is suspended. Yet such packets would offer options for lessons based on primary documents. For example, students might read excerpts of a document and then write short composed responses that analyze the author's argument or identify his motives or goals.
Communicating With Students
For teachers moving to a well-supported online format for the foreseeable future, Hammer can suggest a way to simplify the task of giving students online feedback. The learning management system at Hammer's school compiles students' grades and teacher comments in an online learning management system. "I figured out how to pull the gradebook export into a word document and then have it send emails out to all the kids. It saves me so much time!" Hammer teaches over 250 students per semester, a load that includes two very large sections of world history along with AP US Government and a course on the US justice system called "Law and Order." After she learned how to automate the emailing of grades and feedback, Hammer trained interested colleagues to do the same.
Teachers know that "our challenge often is learning to work smarter, not harder," Hammer says. "Privately, many of us may be feeling a little panicked. Yet as teachers, we're trying to put on a calm, brave face for our students, to let them know that it's all gonna be okay."