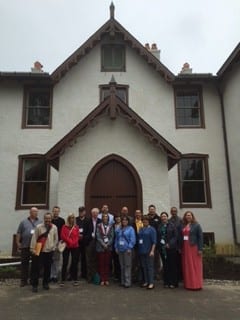 Program Report: Lincoln Collouquim in Washington D.C.
This past weekend, educators from the western Pennsylvania region attended a weekend colloquium in Washington, D.C. thanks to the generosity of the Allegheny Foundation.
Dr. Lucas Morel of the University of Washington and Lee, chaired the discussion on Abraham Lincoln. Topics and primary documents considered Lincoln's view on slavery, secession, equality, the  path to emancipation and preservation of the Union. Teachers enjoyed a private tour of Lincoln's Cottage in D.C. and spent time with the onsite curriculum specialist using many of their online educational resources.
If you are interested in attending one of our programs, please view our calendar to find one near you.