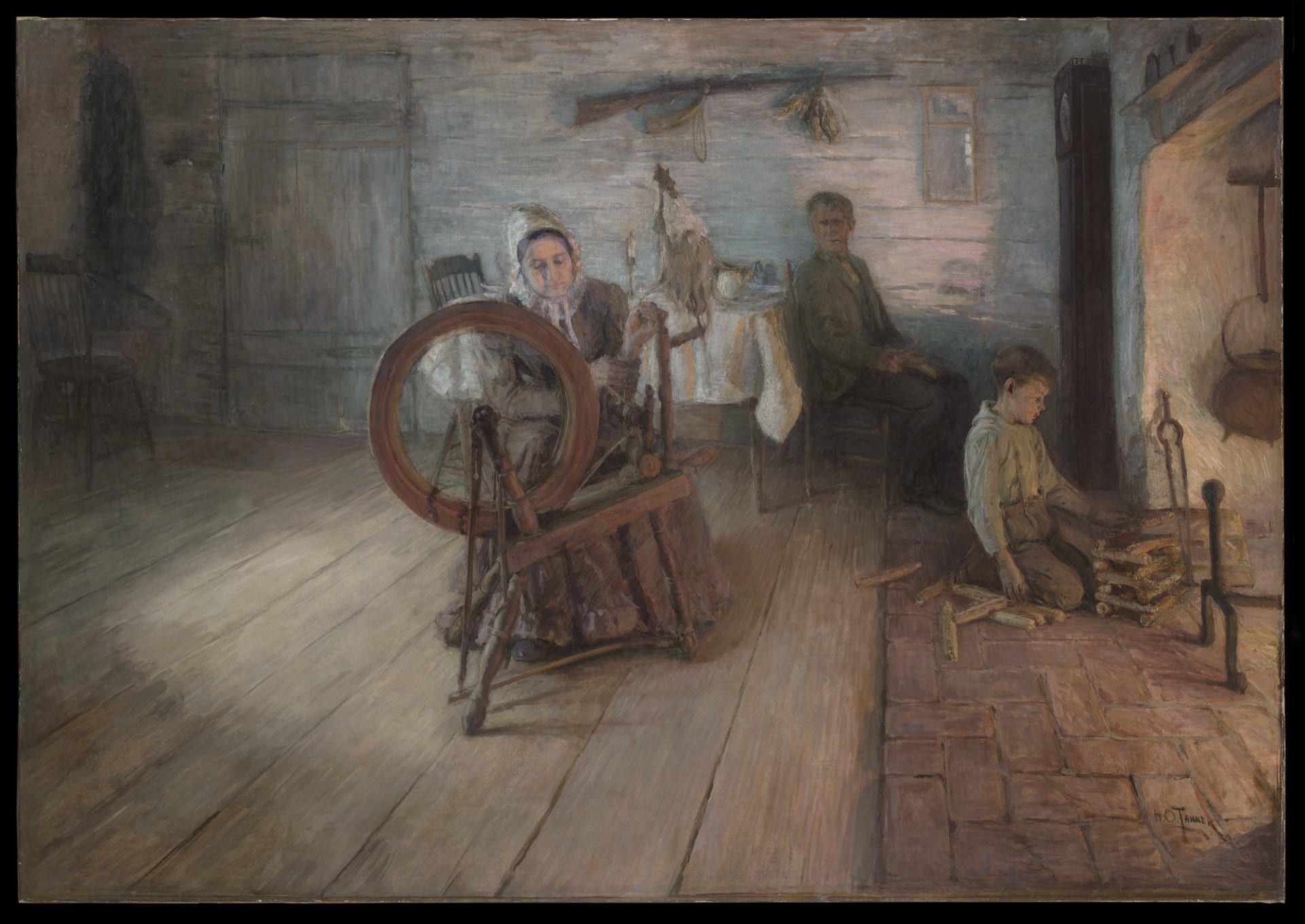 Women's Rights & Roles: Colonial America
In anticipation of the 100th anniversary of the ratification of the 19th Amendment granting women the right to vote (which became part of the Constitution on August 18, 1920), from August 2019 – August 2020, we will be highlighting documents both here and on our sister site, Religion In America written by or about women.
This month, we feature several documents about women in colonial America that illustrate their diverse contributions.
The Puritan pastor Edward Taylor (1642 – 1729) regularly wrote poetry to channel his spiritual reflections. In this undated meditation, he reflects on the ways in which women's work of transforming raw materials like flax and wool into finished textiles parallels the work of spiritual transformation that occurs in the soul of the individual believer. Taylor's poem not only illustrates the substantive role played by women in sustaining their families, it also elevates that work by exploring the ways in which it reflects the nature of the creator God of Puritan theology.
Sophia Wigington Hume (1702–1774) became a convert to the Society of Friends (Quakers) as a young widow, after she became convinced that her husband's death and her own poor health were evidence that their prior luxurious lifestyle was displeasing to God. To receive additional theological training, Hume moved to London, where she was commissioned as an exhorter, a role Quakers allowed both men and women to fulfill. Although Hume describes herself as almost reluctant to take on this public ministry, in the end, she did find the confidence to speak on serious issues in public that she had not previously experienced. In 1747 Hume returned to her native city of Charleston determined to spread the message of personal reform and simplicity as a road toward spiritual flourishing.
Esther Edwards Burr (1732–1758) might well be considered the poster child for the role of women in the First Great Awakening, a revival movement that swept through the colonies in the 1740s and 1750s. Well-educated and deeply introspective, Burr's letters to her childhood friend Sarah Prince reveal both the standards to which colonial evangelicals held women as spiritual exemplars in their homes and communities.
Phyllis Wheatley (1753–1784) was captured in Africa as a young child, and eventually sold into slavery in Boston, Massachusetts. Her owners were so impressed by Wheatley's native intelligence that taught her to read English, so that she might study the Bible; she later taught herself to write, eventually gaining acclaim for her talents as a poet. Wheatley used her pen to work through the theological tangle of Christianity and slavery, focusing the equality of all men in the eyes of God, rhetorically undermining the racial construction of eighteenth century American society.
Ann Lee (1736–1784) pushed the boundaries of the female experience farther than nearly any other woman in the Anglo-American world. After her conversion to a charismatic branch of Quakerism, Lee began to experience visions which convinced her that she was the embodiment of God's feminine nature and the second coming of the second person of the Trinity, or Christ. To her followers, who eventually called themselves the United Society of Believers in Christ's Second Appearing, Lee also revealed that the millennium (or end of the world) was near, and would be hastened if men and women would commit themselves to live communal, celibate lives devoted to prayer and good works. To escape persecution, Lee and several of her most devoted followers moved to New York in 1774 where her new religion eventually spread throughout the Northeast and the Northwest Territory, forming communities dedicated to simplicity and brotherly love.