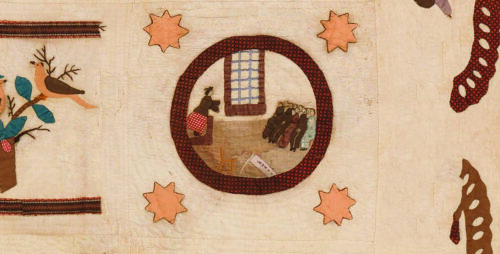 Women's Rights & Roles: The Abolitionists
In anticipation of the 100th anniversary of the ratification of the 19th Amendment granting women the right to vote (which became part of the Constitution on August 18, 1920), from August 2019 – August 2020, we will be highlighting documents both here and on our sister site, Religion In America written by or about women.
This month, we feature documents from women in the antebellum period of American history that offer arguments opposing slavery.
Maria W. Stewart, Religion and the Pure Principles of Morality: The Sure Foundation on Which We Must Build | 1831
Born to freed parents in Connecticut, Maria Stewart was an outspoken critic of the immorality of American slavery and for a time, a popular speaker and author in support of the abolition movement. In this, one of her last major public addresses, Stewart focused on the necessity for all Americans to align their political and cultural practices with their moral aspirations.
Angelina Grimke, Appeal to the Christian Women of the South | 1836
In its original form, Grimke's pamphlet contained a long exegetical argument attempting to prove the incompatibility between slavery and Christianity, a practical example of the type of arguments she hoped to inspire her readers to adopt in their own efforts to sway hearts and minds to the abolitionist cause.
Lucretia Mott, Uses and Abuses of the Bible | 1849
Although Mott is perhaps best known as a woman's rights advocate, like many others in the movement, she began her reform work on behalf of enslaved African Americans. In this document, she makes a direct connection between the same wrong-headed theology that justified slavery and the restriction of women's political and social rights.