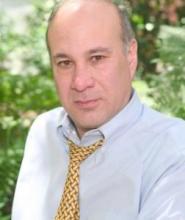 Jace Weaver is the Franklin Professor of Native American Studies and Religion, director of the Institute of Native American Studies, and Adjunct Professor of Law at the University of Georgia.
Dr. Weaver's work in Native American Studies is highly interdisciplinary, though focusing primarily on three areas: religious traditions, literature, and law. He is the author or editor of ten books, including That the People Might Live: Native American Literatures and Native American Community, Other Words: American Indian Literature, Law, and Culture, and Turtle Goes to War: Of Military Commissions, the Constitution and American Indian Memory.  American Indian Literary Nationalism, written with Robert Warrior, Craig Womack, and Simon Ortiz, won the 2007 Bea Medicine Award for best book in American Indian Studies from the Charles Redd Center for Western Studies and the Native American Literature Symposium. His most recent work is the essay collection Notes from a Miner's Canary.
In 2003, Dr. Weaver won the Wordcraft Award for Best Creative Non-Fiction from the Wordcraft Circle of Native American Writers for Other Words. In 1999, he won the Portfolio Award for excellence in teaching resources from the journal Media and Methods for his book on CD-ROM, American Journey: The Native American Experience. He has also been nominated for the Oklahoma and Connecticut Book Awards.