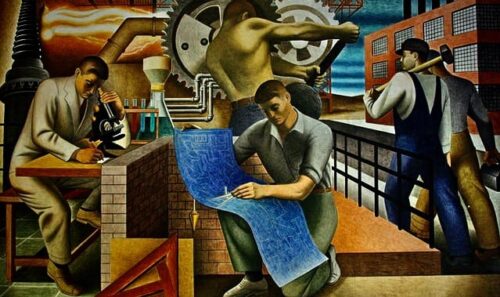 For "Classical Leadership Education," TAH Document Collections Ground History Study
Miles Mathews teaches 11th grade US history at the John Adams Academy (JAA), a public charter school in Roseville, California. The school offers a "classical leadership education" centered around reading the enduring literature of the past. For Mathews, now in his sixth year at the academy, his teaching position offers the "depth" he hoped for while earning a Master's degree in 19th century American history. "I landed on the golden job," he said. The academy emphasizes "reading, writing and discussion" as the practices through which students best learn "how to think," not "what to think or when to think."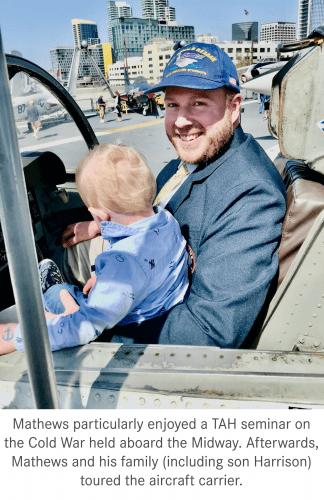 "We don't use textbooks at JAA. We use classic works of literature and, in history, a lot of primary source documents. Teaching American History has given me tons of good stuff to work with."
"I've been using the Core Document Collection for about three years, since I first met [TAH Teacher Program Manager] Jeremy Gypton." Mathews regularly asks Gypton for updates on new volumes available in the series. "I'm using the TAH documents now more than ever," he said. "They work really well with the distanced learning we're now doing" during the pandemic. You can still hold really good Socratic discussions once you get past the barrier of the Zoom platform itself.
"Last year I downloaded a pdf version of the World War II collection to use in class; those documents fit very well with our curriculum. This year I'm using all but four chapters of both volumes of Documents and Debates in American History." The set spans key themes in American history from 1493 to the present. Each chapter groups document excerpts representing contrasting points of view on a single question. This helps Mathews stage conversations "among students in my classes, and with the authors of the documents," as well.
Visit "Meet Our Teacher Partners" to learn how Mathews cultivates students' ability to read documents closely and carefully.