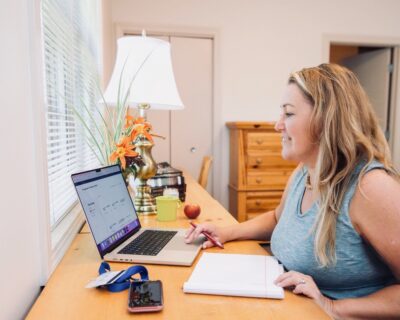 For Educators: Meaningful PD
Among the features that make our Master's in American history and politics graduate program the best in the nation are our professors and our curriculum. No other program for social studies teachers comes close to covering the entire American experience the way we do. From before the Founding to the present and from history to government, Teaching American History's courses enable teachers to master their content with professors adept at navigating complicated issues through document-based discussions.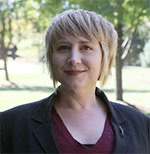 One of our upcoming classes is a microcosm of these features and reveals the importance of what we do. Our class on Religious Liberty in America, taught by Professor Elizabeth Amato equips teachers to break down complicated issues during class discussions so their students can more fully understand a fundamental right frequently in the news.
Students may have heard about the Supreme Court's decision in Groff v. DeJoy earlier this year, in which a unanimous court ruled in favor of a postal worker who had been disciplined for refusing to work on Sundays. Students always have plenty of questions about the implications of rulings like these. A single graduate class discussing a case like this provides nuance and context, empowering teachers to challenge their students by teaching complex subjects.
From John Locke in 1689 to Justice Gorsuch in 2023, our class walks you through how the core principle of religious liberty has developed. This combination of breadth and depth—taking a deep dive into a single principle with a broad exploration over time and across institutions—is why our graduate programs are so popular with teachers.
This class also highlights another reason teachers frequently rave about our programs: our network of incredible professors from across the country. Professor Amato from Gardner-Webb University started teaching with us in 2020 and quickly became beloved by our students.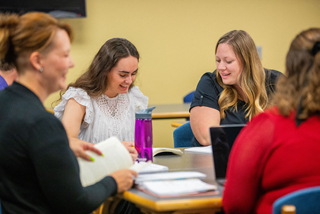 This summer, her class on Race and the 14th Amendment was filled to capacity early in the scheduling window. Teachers excited to learn from her weren't disappointed. One of those teachers, Trisha Brown, praised Professor Amato for being so "approachable and good at making difficult concepts accessible." That skill is especially invaluable because "most of us will teach these difficult concepts to high school or junior high students."
Brown also appreciated that Professor Amato was so engaging and able to make "a long day of intellectual discussion fly by." She enjoyed this summer's class and couldn't wait to sign up for Professor Amato's next class this fall. "I'm looking forward to it so much that I enrolled even though it starts during my 7th period prep as a West Coast teacher!"
Approachable, engaging, and knowledgeable. The fact that these are among the most frequent ways our students describe our faculty gives us immense pride. Great teachers recognize great teachers, and to hear such consistent feedback in a program filled with great teachers is an honor.
Our graduate program is unlike anything you can find at any other institution. Whether you're interested in a full Master of Arts degree like our MAHG or MASTAHG degrees, a graduate certificate in US History or US Government or simply in taking a class as a non-degree student, this is one class you don't want to miss.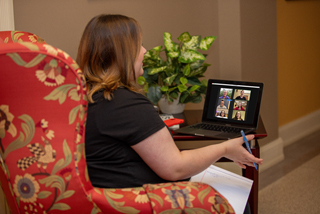 Religious Liberty in America meets digitally on Tuesdays and Thursdays 6:15-7:50PM Eastern from October 24 to December 14.
Students enrolled in our program at Ashland University can register for the class via Self Service, and non-degree students should fill out this registration form to enroll.