What does Roosevelt regard as symbolic about his decision to travel to Chicago personally to accept his party's nomination? How does he distinguish his own liberalism from both radicalism and reaction? What does Roosevelt see as the cause of the Depression? On what grounds does he criticize Hoover's handling of the crisis?
Introduction
Franklin Roosevelt, then Governor of New York, was not the only candidate for the Democratic nomination in 1932; the 1928 nominee, Al Smith, was also a contender, as was House Speaker John Nance Garner of Texas. Roosevelt was the clear frontrunner, with more pledged delegates than the other two combined, but party rules mandated that the successful candidate win two-thirds of the delegates. As a result, the first three ballots at the Democratic National Convention in Chicago yielded no winner. Finally the Roosevelt team reached an agreement with Garner – if he would instruct his delegates to vote for Roosevelt, Garner would be Roosevelt's pick for vice president. The next ballot, predictably, went for the Governor of New York.
Breaking long-established precedent, Roosevelt chose to be present in Chicago when the nomination was offered to him. In his acceptance speech he insisted that it should be the role of the Democratic Party "to break foolish traditions." He also, in the speech's most memorable line, promised "a new deal for the American people."
—John E. Moser
Source: Franklin D. Roosevelt, "Address Accepting the Presidential Nomination at the Democratic National Convention in Chicago," July 2, 1932. Online by Gerhard Peters and John T. Woolley, The American Presidency Project. http://www.presidency.ucsb.edu/ws/?pid=75174.
---
I appreciate your willingness after these six arduous days to remain here, for I know well the sleepless hours which you and I have had. I regret that I am late, but I have no control over the winds of Heaven and could only be thankful for my Navy training.
The appearance before a National Convention of its nominee for President, to be formally notified of his selection, is unprecedented and unusual, but these are unprecedented and unusual times. I have started out on the tasks that lie ahead by breaking the absurd traditions that the candidate should remain in professed ignorance of what has happened for weeks until he is formally notified of that event many weeks later.
My friends, may this be the symbol of my intention to be honest and to avoid all hypocrisy or sham, to avoid all silly shutting of the eyes to the truth in this campaign. You have nominated me and I know it, and I am here to thank you for the honor.
Let it also be symbolic that in so doing I broke traditions. Let it be from now on the task of our Party to break foolish traditions. We will break foolish traditions and leave it to the Republican leadership, far more skilled in that art, to break promises.
Let us now and here highly resolve to resume the country's interrupted march along the path of real progress, of real justice, of real equality for all of our citizens, great and small. Our indomitable leader in that interrupted march is no longer with us, but there still survives today his spirit. Many of his captains, thank God, are still with us, to give us wise counsel. Let us feel that in everything we do there still lives with us, if not the body, the great indomitable, unquenchable, progressive soul of our Commander-in-Chief, Woodrow Wilson.
I have many things on which I want to make my position clear at the earliest possible moment in this campaign. That admirable document, the platform which you have adopted, is clear. I accept it 100 percent.
And you can accept my pledge that I will leave no doubt or ambiguity on where I stand on any question of moment in this campaign.
As we enter this new battle, let us keep always present with us some of the ideals of the Party: The fact that the Democratic Party by tradition and by the continuing logic of history, past and present, is the bearer of liberalism and of progress and at the same time of safety to our institutions. And if this appeal fails, remember well, my friends, that a resentment against the failure of Republican leadership – and note well that in this campaign I shall not use the word "Republican Party," but I shall use, day in and day out, the words, "Republican leadership" – the failure of Republican leaders to solve our troubles may degenerate into unreasoning radicalism.
The great social phenomenon of this depression, unlike others before it, is that it has produced but a few of the disorderly manifestations that too often attend upon such times.
Wild radicalism has made few converts, and the greatest tribute that I can pay to my countrymen is that in these days of crushing want there persists an orderly and hopeful spirit on the part of the millions of our people who have suffered so much. To fail to offer them a new chance is not only to betray their hopes but to misunderstand their patience.
To meet by reaction that danger of radicalism is to invite disaster. Reaction is no barrier to the radical. It is a challenge, a provocation. The way to meet that danger is to offer a workable program of reconstruction, and the party to offer it is the party with clean hands.
This, and this only, is a proper protection against blind reaction on the one hand and an improvised, hit-or-miss, irresponsible opportunism on the other.
There are two ways of viewing the Government's duty in matters affecting economic and social life. The first sees to it that a favored few are helped and hopes that some of their prosperity will leak through, sift through, to labor, to the farmer, to the small business man. That theory belongs to the party of Toryism, and I had hoped that most of the Tories left this country in 1776.
But it is not and never will be the theory of the Democratic Party. This is no time for fear, for reaction or for timidity. Here and now I invite those nominal Republicans who find that their conscience cannot be squared with the groping and the failure of their party leaders to join hands with us; here and now, in equal measure, I warn those nominal Democrats who squint at the future with their faces turned toward the past, and who feel no responsibility to the demands of the new time, that they are out of step with their Party.
Yes, the people of this country want a genuine choice this year, not a choice between two names for the same reactionary doctrine. Ours must be a party of liberal thought, of planned action, of enlightened international outlook, and of the greatest good to the greatest number of our citizens.
Now it is inevitable – and the choice is that of the times – it is inevitable that the main issue of this campaign should revolve about the clear fact of our economic condition, a depression so deep that it is without precedent in modern history. It will not do merely to state, as do Republican leaders to explain their broken promises of continued inaction, that the depression is worldwide. That was not their explanation of the apparent prosperity of 1928. The people will not forget the claim made by them then that prosperity was only a domestic product manufactured by a Republican President and a Republican Congress. If they claim paternity for the one they cannot deny paternity for the other.
I cannot take up all the problems today. I want to touch on a few that are vital. Let us look a little at the recent history and the simple economics, the kind of economics that you and I and the average man and woman talk.
In the years before 1929 we know that this country had completed a vast cycle of building and inflation; for ten years we expanded on the theory of repairing the wastes of the War, but actually expanding far beyond that, and also beyond our natural and normal growth. Now it is worth remembering, and the cold figures of finance prove it, that during that time there was little or no drop in the prices that the consumer had to pay, although those same figures proved that the cost of production fell very greatly; corporate profit resulting from this period was enormous; at the same time little of that profit was devoted to the reduction of prices. The consumer was forgotten. Very little of it went into increased wages; the worker was forgotten, and by no means an adequate proportion was even paid out in dividends – the stockholder was forgotten.
And, incidentally, very little of it was taken by taxation to the beneficent Government of those years.
What was the result? Enormous corporate surpluses piled up – the most stupendous in history. Where, under the spell of delirious speculation, did those surpluses go? Let us talk economics that the figures prove and that we can understand. Why, they went chiefly in two directions: first, into new and unnecessary plants which now stand stark and idle; and second, into the call-money1 market of Wall Street, either directly by the corporations, or indirectly through the banks. Those are the facts. Why blink at them?
Then came the crash. You know the story. Surpluses invested in unnecessary plants became idle. Men lost their jobs; purchasing power dried up; banks became frightened and started calling loans. Those who had money were afraid to part with it. Credit contracted. Industry stopped. Commerce declined, and unemployment mounted.
And there we are today.
Translate that into human terms. See how the events of the past three years have come home to specific groups of people: first, the group dependent on industry; second, the group dependent on agriculture; third, and made up in large part of members of the first two groups, the people who are called "small investors and depositors." In fact, the strongest possible tie between the first two groups, agriculture and industry, is the fact that the savings and to a degree the security of both are tied together in that third group – the credit structure of the Nation.
Never in history have the interests of all the people been so united in a single economic problem. Picture to yourself, for instance, the great groups of property owned by millions of our citizens, represented by credits issued in the form of bonds and mortgages – Government bonds of all kinds, Federal, State, county, municipal; bonds of industrial companies, of utility companies; mortgages on real estate in farms and cities, and finally the vast investments of the Nation in the railroads. What is the measure of the security of each of those groups? We know well that in our complicated, interrelated credit structure if any one of these credit groups collapses they may all collapse. Danger to one is danger to all.
How, I ask, has the present Administration in Washington treated the interrelationship of these credit groups? The answer is clear: It has not recognized that interrelationship existed at all. Why, the Nation asks, has Washington failed to understand that all of these groups, each and every one, the top of the pyramid and the bottom of the pyramid, must be considered together, that each and every one of them is dependent on every other; each and every one of them affecting the whole financial fabric?
Statesmanship and vision, my friends, require relief to all at the same time. . . .
At last our eyes are open. At last the American people are ready to acknowledge that Republican leadership was wrong and that the Democracy is right.
My program, of which I can only touch on these points, is based upon this simple moral principle: the welfare and the soundness of a Nation depend first upon what the great mass of the people wish and need; and second, whether or not they are getting it.
What do the people of America want more than anything else? To my mind, they want two things: work, with all the moral and spiritual values that go with it; and with work, a reasonable measure of security – security for themselves and for their wives and children. Work and security – these are more than words. They are more than facts. They are the spiritual values, the true goal toward which our efforts of reconstruction should lead. These are the values that this program is intended to gain; these are the values we have failed to achieve by the leadership we now have.
Our Republican leaders tell us economic laws – sacred, inviolable, unchangeable – cause panics which no one could prevent. But while they prate of economic laws, men and women are starving. We must lay hold of the fact that economic laws are not made by nature. They are made by human beings. Yes, when – not if – when we get the chance, the Federal Government will assume bold leadership in distress relief. For years Washington has alternated between putting its head in the sand and saying there is no large number of destitute people in our midst who need food and clothing, and then saying the States should take care of them, if there are. Instead of planning two and a half years ago to do what they are now trying to do, they kept putting it off from day to day, week to week, and month to month, until the conscience of America demanded action.
I say that while primary responsibility for relief rests with localities now, as ever, yet the Federal Government has always had and still has a continuing responsibility for the broader public welfare. It will soon fulfill that responsibility. . . .
One word more: Out of every crisis, every tribulation, every disaster, mankind rises with some share of greater knowledge, of higher decency, of purer purpose. Today we shall have come through a period of loose thinking, descending morals, an era of selfishness, among individual men and women and among Nations. Blame not Governments alone for this. Blame ourselves in equal share. Let us be frank in acknowledgment of the truth that many amongst us have made obeisance to Mammon,2 that the profits of speculation, the easy road without toil, have lured us from the old barricades. To return to higher standards we must abandon the false prophets and seek new leaders of our own choosing.
Never before in modern history have the essential differences between the two major American parties stood out in such striking contrast as they do today. Republican leaders not only have failed in material things, they have failed in national vision, because in disaster they have held out no hope, they have pointed out no path for the people below to climb back to places of security and of safety in our American life.
Throughout the Nation, men and women, forgotten in the political philosophy of the Government of the last years, look to us here for guidance and for more equitable opportunity to share in the distribution of national wealth.
On the farms, in the large metropolitan areas, in the smaller cities and in the villages, millions of our citizens cherish the hope that their old standards of living and of thought have not gone forever. Those millions cannot and shall not hope in vain.
I pledge you, I pledge myself, to a new deal for the American people. Let us all here assembled constitute ourselves prophets of a new order of competence and of courage. This is more than a political campaign; it is a call to arms. Give me your help, not to win votes alone, but to win in this crusade to restore America to its own people.
Footnotes
1.

"Call-money" is money loaned by a bank for a very short, unfixed term; the creditor (often a brokerage firm) must repay the loan when the bank recalls it.

2.

This word for riches or material possessions is used in the Bible; it derives from the Aramaic language spoken at the time of Jesus Christ. Since Jesus said the love of wealth is idolatry, early translators thought of "Mammon" as the demon who lures people into this false worship.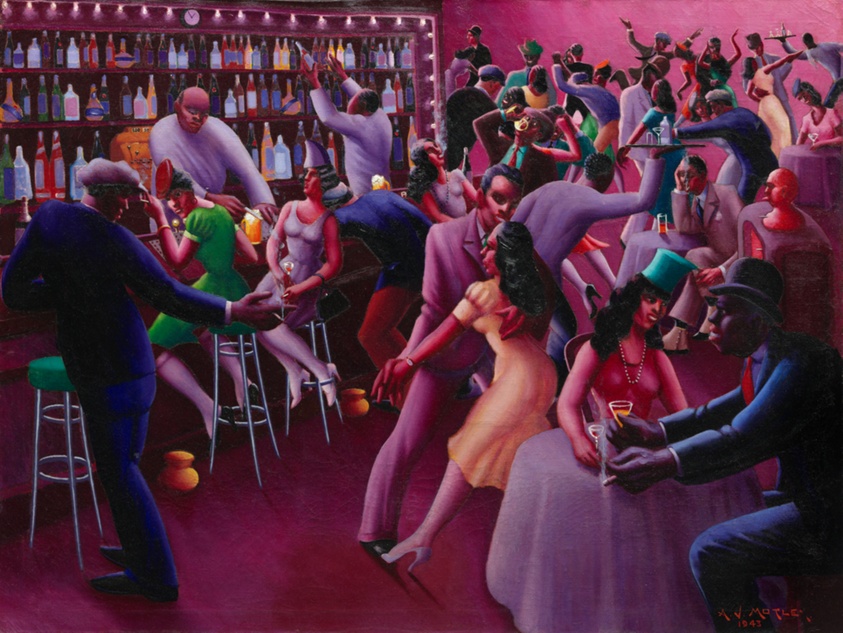 Conversation-based seminars for collegial PD, one-day and multi-day seminars, graduate credit seminars (MA degree), online and in-person.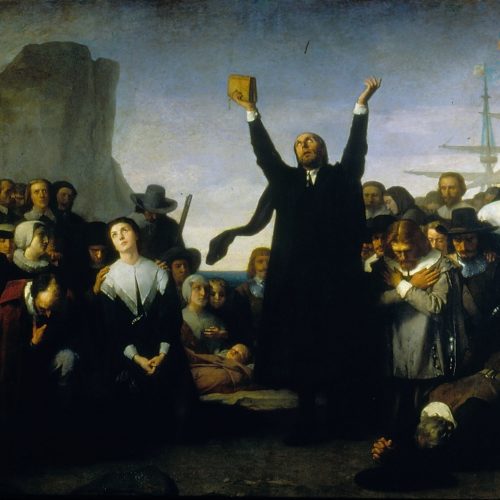 Our Core Document Collection allows students to read history in the words of those who made it. Available in hard copy and for download.