Source: Harold H. Burton to Earl Warren, and Felix Frankfurter to Warren, May 17, 1954, concerning Chief Justice Warren's decision in Brown v. Board of Education. Earl Warren Papers, Manuscript Division, Library of Congress.
---
Note that both memos reference the "opinions" given: under Chief Justice Earl Warren's direction, the court actually issued two separate but parallel decisions on the question of segregation in the schools, one applying to the states and one applying to the District of Columbia.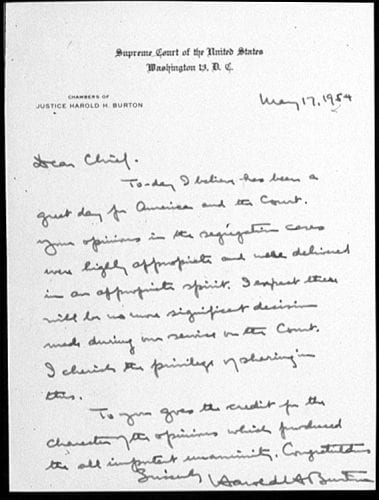 Dear Chief,
Today I believe has been a great day for America and its court. Your opinions in the segregation cases were highly appropriate and were delivered in the appropriate spirit. I expect there will be no more significant decision made during our service on the Court. I cherish the privilege of sharing in this.
To you goes the credit for the character of the opinions which produced the all important unanimity. Congratulations.
Harold H. Burton
---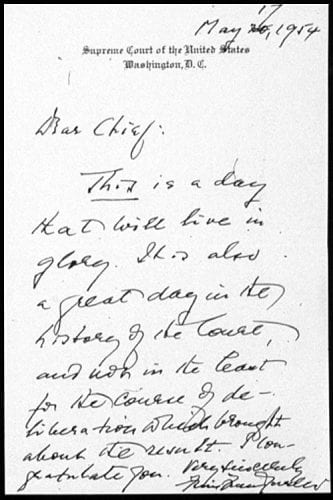 Dear Chief,
This is a day that will live in glory. It is also a great day in the history of the Court, and not in the least for the course of deliberation which brought about the result. I congratulate you.
Felix Frankfurter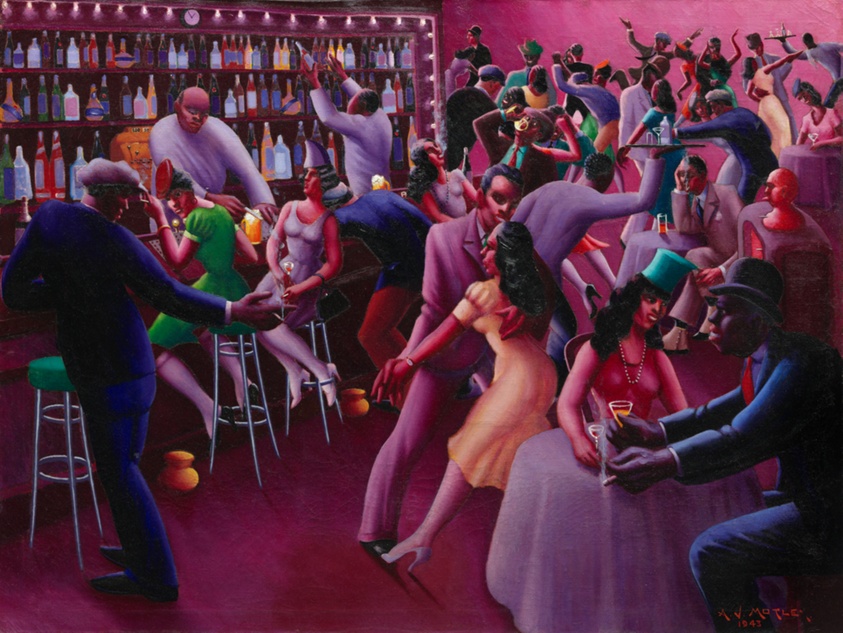 Conversation-based seminars for collegial PD, one-day and multi-day seminars, graduate credit seminars (MA degree), online and in-person.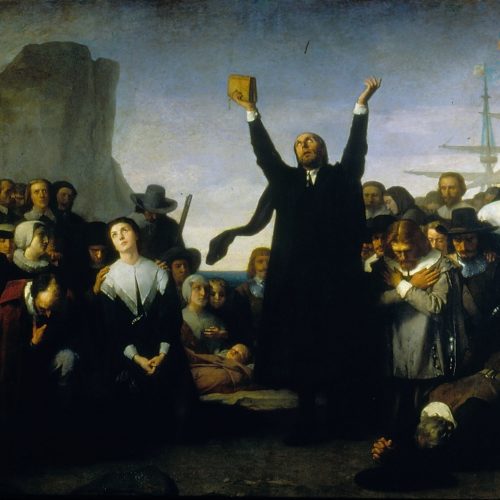 Our Core Document Collection allows students to read history in the words of those who made it. Available in hard copy and for download.