What themes or topics does the Voice of America (VOA) emphasize in its coverage of African Americans? How does the VOA handle the topic of civil rights? Why do you think the VOA carries lots of statements by African Americans who are critical of communism? How does the VOA handle news of attacks and violence against African Americans?
Introduction
During World War II, the United States government used international shortwave radio to broadcast to Europe and North Africa. Known as the Voice of America (VOA), the network promoted the war aims of the Allies, delivered news about the war, and offered features about life in the United States. The Cold War kept the VOA on the air, as the State Department recognized its potential to persuade listeners in other nations to support the United States and democracy. Public diplomacy—direct contact by a government with foreign populations—provided a way to explain and win supporters for containment and anti-communist policies. The Korean War (1950–1953) highlighted the usefulness of speaking to a global audience. VOA content became more hard-hitting as it countered Soviet claims that the United States and its allies were the aggressors in Korea.
The Soviet Union, which also engaged in public diplomacy, relentlessly criticized the United States for its segregation of and discrimination against African Americans. Although Soviet reporting was one-sided, no one could truthfully deny that African Americans did not as yet have equal opportunity and full civil rights in the United States. This document shows how the VOA tried to strike a balance in its coverage of this issue.
How much the VOA's calibrated coverage of African Americans affected foreign opinion is difficult to measure. However, as To Secure These Rights makes clear, concern about international opinion was another source of support for the civil rights movement.
—David Tucker
Source: Record Group 59, Records of the Department of State, Records Relating to International Information Activities, 1938-1953, box 86, folder "Negroes," National Archives, College Park, MD.
---
The VOA coverage of the Negro in American life falls into three categories:
Features and News items dealing with the Negro in America
The Negro and Politics
The Negro and Art
Features and News –
By and large, American Negroes receive steady mention in VOA's regular output of domestic news items. In fact, a check shows that at least once every three days Negro achievements and personalities are mentioned in our American Roundup circulated in all languages desks. Typical examples would be:
The film made on the life of Jackie Robinson[1]
Negro women in the news . . .
Increasing Job Opportunities for Negro Women . . .
Negro in International Relations . . .
National awards to Dr. Ralph Bunche[2]
From time to time VOA prepares features and interviews dealing with the American Negro. See the INTERVIEW with Gladys Watts . . . retiring president, Illinois Assn. of Negro Women. Also, INTERVIEW with Eunice Carter, UN Observer for National Council of Negro Women . . . When the Howard University[3] players visited Europe, VOA interviewed the group both when it left the country and when it returned.
The Negro and Politics –
Although the United States is under steady attack by Moscow on the status of the American Negro, VOA has not attempted to answer these specifically, but wherever possible does report the progress of the Negro in different areas in American life. For example, the attached series of six scripts on SEGREGATION AND THE LAW, based on the Supreme Court decision on Negro Civil rights.[4]
VOA has also carried statements made by prominent American Negroes and Negro organizations on Communism. This was true, for instance, of the reaction of American Negro leaders, such as Walter White, Rev. Adam Clayton Powell (Member of Congress) and Dr. Max Yergan to various pro-Soviet statements by Paul Robeson.[5] Note the attached script reviewing William A. Nolan's book COMMUNISM VERSUS THE NEGRO.
It should be pointed out, at the same time, that VOA does not avoid mentioning those tragic instances which periodically take place in some American communities because of bitter race feeling. It has always been VOA's policy to carry news of race riots and lynchings when these unhappily occur. However, VOA also endeavors to place these developments in proper focus, so far as overseas listeners are concerned, by reporting the efforts of law and order to bring the perpetrators of these injustices to book.
The Negro and Art—
Naturally VOA has done a great deal with American Negro culture. This has not only involved reviewing the work of such prominent Negro writers as Richard Wright and others, but also the broadcasting of songs by such Negro artists as Marian Anderson and Dorothy Maynor.[6] In these instances, VOA does not necessarily call attention to the race of the artist used. In fact, as a general policy, VOA refers to individuals as Negroes only when this is essential for purposes of clarity.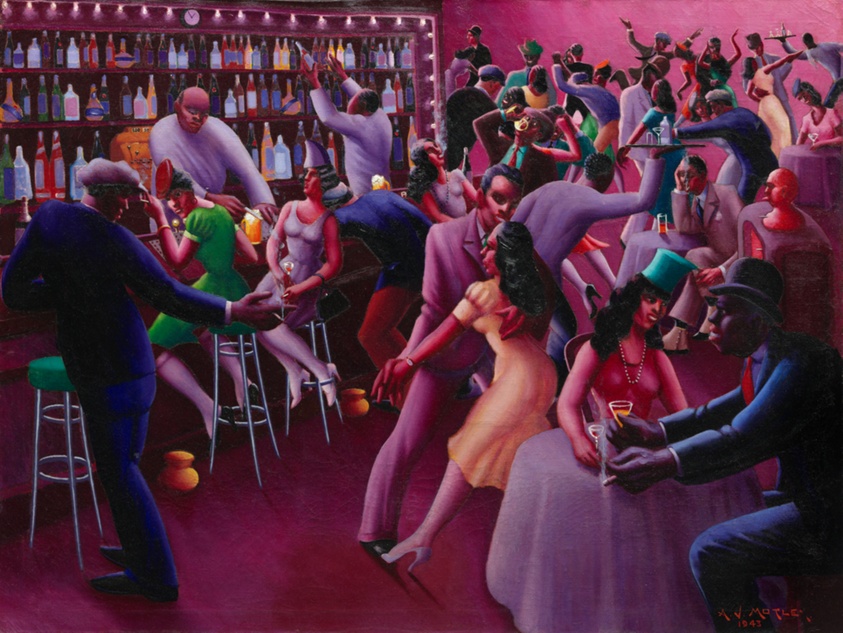 Conversation-based seminars for collegial PD, one-day and multi-day seminars, graduate credit seminars (MA degree), online and in-person.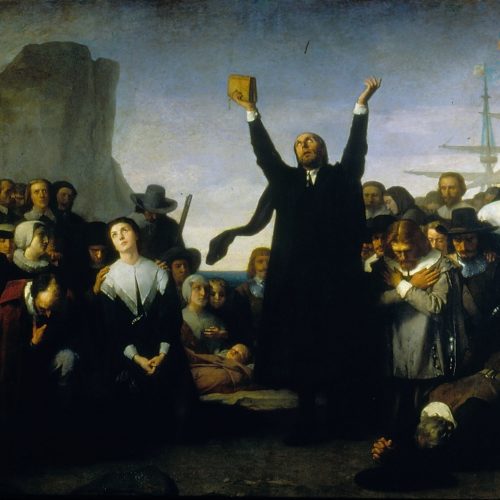 Our Core Document Collection allows students to read history in the words of those who made it. Available in hard copy and for download.