What is the basis of the new conservatism that Reagan brought to American politics with his election?
In what ways does Reagan build on the earlier work of Barry Goldwater (
Acceptance Speech
)? Can Reagan's views be seen as an extension of Goldwater's ideas? What new elements does Reagan bring to his articulation of conservatism?
Introduction
Before Reagan took office in 1981, only three Republican presidents had occupied the White House since the New Deal. Unlike those previous presidents, however, Reagan became the embodiment of the conservative movements of the 1960s. Reagan was the fulfillment of a right-wing revolt that had begun with the candidacy of Barry Goldwater against the reigning liberal orthodoxy. Reagan campaigned tirelessly in 1980, promising to get government off people's backs. He compared government to a free-spending child, suggesting, a parent can be less generous or cut the child's allowance. The time has come to cut the government's allowance.
Reagan picked up the endorsement of several major Protestant leaders, adding white evangelicals to his coalition,. In addition, he made inroads among right-to-life Catholics who flocked to Reagan in heavy numbers.
Expressing ideas in simple and folksy ways endeared Reagan to the masses and allowed him to explain conservative ideas to a large audience. Reagan asked voters the simple question of whether they were better off today than they were four years ago. Reagan's message of conservatism, along with public dissatisfaction with the Carter administration, placed him in the White House. There he brought together several burgeoning social movements, such as the neo-conservatives and the supply-siders.[1] After Reagan's nomination, he supported Republicans of all stripes running for congressional and state office and thus created a large tent for Republicans to unite under. The result was a cohesive Republican Party built around a set of conservative ideas and Reagan's personality.
—Eric C. Sands
Source: Ronald Reagan, "Inaugural Address," January 20, 1981. Online by Gerhard Peters and John T. Woolley, The American Presidency Project. https://www.presidency.ucsb.edu/node/246336
---
To a few of us here today this is a solemn and most momentous occasion, and yet in the history of our nation it is a commonplace occurrence. The orderly transfer of authority as called for in the Constitution routinely takes place, as it has for almost two centuries, and few of us stop to think how unique we really are. In the eyes of many in the world, this every-4-years ceremony we accept as normal is nothing less than a miracle.
Mr. President, I want our fellow citizens to know how much you did to carry on this tradition. By your gracious cooperation in the transition process, you have shown a watching world that we are a united people pledged to maintaining a political system which guarantees individual liberty to a greater degree than any other, and I thank you and your people for all your help in maintaining the continuity which is the bulwark of our Republic.
The business of our nation goes forward. These United States are confronted with an economic affliction of great proportions. We suffer from the longest and one of the worst sustained inflations in our national history. It distorts our economic decisions, penalizes thrift, and crushes the struggling your and the fixed-income elderly alike. It threatens to shatter the lives of millions of our people.
Idle industries have cast workers into unemployment, human misery, and personal indignity. Those who do work are denied a fair return for their labor by a tax system which penalizes successful achievement and keeps us from maintaining full productivity.
But great as our tax burden is, it has not kept pace with public spending. For decades we have piled deficit upon deficit, mortgaging our future and our children's future for the temporary convenience of the present. To continue this long trend is to guarantee tremendous social, cultural, political, and economic upheavals.
You and I, as individuals, can, by borrowing, live beyond our means, but for only a limited period of time. Why, then, should we think that collectively, as a nation, we're not bound by that same limitation? We must act today in order to preserve tomorrow. And let there be no misunderstanding: We are going to begin to act, beginning today.
The economic ills we suffer have come upon us over several decades. They will not go away in days, weeks, or months, but they will go away. They will go away because we as Americans have the capacity now, as we've had in the past, to do whatever needs to be done to preserve this last and greatest bastion of freedom.
In this present crisis, government is not the solution to our problem; government is the problem. From time to time we've been tempted to believe that society has become too complex to be managed by self-rule, that government by an elite group is superior to government for, by, and of the people. Well, if no one among us is capable of governing himself, then who among us has the capacity to govern someone else? All of us together, in and out of government, must bear the burden. The solutions we seek must be equitable, with no one group singled out to pay a higher price.
We hear much of special interest groups. Well, our concern must be for a special interest group that has been too long neglected. It knows no sectional boundaries or ethnic and racial divisions, and it crosses political party lines. It is made up of men and women who raise our food, patrol our streets, man our mines and factories, teach our children, keep our homes, and heal us when we're sick — professionals, industrialists, shopkeepers, clerks, cabbies, and truckdrivers. They are, in short, "We the people," this breed called Americans.
Well, this administration's objective will be a healthy, vigorous, growing economy that provides equal opportunities for all Americans with no barriers born of bigotry or discrimination. Putting America back to work means putting all Americans back to work. Ending inflation means freeing all Americans from the terror of runaway living costs. All must share in the productive work of this "new beginning," and all must share in the bounty of a revived economy. With the idealism and fair play which are the core of our system and our strength, we can have a strong and prosperous America, at peace with itself and the world.
So, as we begin, let us take inventory. We are a nation that has a government — not the other way around. And this makes us special among the nations of the Earth. Our government has no power except that granted it by the people. It is time to check and reverse the growth of government, which shows signs of having grown beyond the consent of the governed.
It is my intention to curb the size and influence of the Federal establishment and to demand recognition of the distinction between the powers granted to the Federal Government and those reserved to the States or to the people. All of us need to be reminded that the Federal Government did not create the States; the States created the Federal Government.
Now, so there will be no understanding, it's not my intention to do away with government. It is rather to make it work—work with us, not over us; to stand by our side, not ride on our back. Government can and must provide opportunity, not smother it; foster productivity, not stifle it.
… Now, I have used the words "they" and "their" in speaking of these heroes. I could say "you" and "your," because I'm addressing the heroes of whom I speak—you, the citizens of this blessed land. Your dreams, your hopes, your goals are going to be the dreams, the hopes, and the goals of this administration, so help me God.
We shall reflect the compassion that is so much a part of your makeup. How can we love our country and not love our countrymen; and loving them, reach out a hand when they fall, heal them when they're sick, and provide opportunity to make them self-sufficient so they will be equal in fact and not just in theory?
Can we solve the problems confronting us? Well, the answer is an unequivocal and emphatic "yes." To paraphrase Winston Churchill, I did not take the oath I've just taken with the intention of presiding over the dissolution of the world's strongest economy.
In the days ahead I will propose removing the roadblocks that have slowed our economy and reduced productivity. Steps will be taken aimed at restoring the balance between the various levels of government. Progress may be slow, measured in inches and feet, not miles, but we will progress. It is time to reawaken this industrial giant, to get government back within its means, and to lighten our punitive tax burden. And these will be our first priorities, and on these principles there will be no compromise.
On the eve of our struggle for independence a man who might have been one of the greatest among the Founding Fathers Dr. Joseph Warren, president of the Massachusetts Congress, said to his fellow Americans, "Our country is in danger, but not to be despaired of…. On you depend the fortunes of America. You are to decide the important questions upon which rests the happiness and the liberty of millions yet unborn. Act worthy of yourselves."
… I'm told that tens of thousands of prayer meetings are being held on this day, and for that I'm deeply grateful. We are a nation under God, and I believe God intended for us to be free. It would be fitting and good, I think, if on each Inaugural Day in future years it should be declared a day of prayer.
This is the first time in our history that this ceremony has been held, as you've been told, on this West Front of the Capitol. Standing here, one faces a magnificent vista, opening up on this city's special beauty and history. At the end of this open mall are those shrines to the giants on whose shoulders we stand.
Directly in front of me, the monument to a monumental man, George Washington, father of our country. A man of humility who came to greatness reluctantly. He led America out of revolutionary victory into infant nationhood. Off to one side, the stately memorial to Thomas Jefferson. The Declaration of Independence flames with his eloquence. And then, beyond the Reflecting Pool, the dignified columns of the Lincoln Memorial. Whoever would understand in his heart the meaning of America will find it in the life of Abraham Lincoln.
Beyond those monuments to heroism is the Potomac River, and on the far shore the sloping hills of Arlington National Cemetery, with its row upon row of simple white markers bearing crosses or Stars of David. They add up to only a tiny fraction of the price that has been paid for our freedom….
Footnotes
1.

Neo-conservatives were former New Deal liberals who had become disenchanted with the Great Society and had made a shift to conservatism. Supply-siders were conservative economists who held that cutting taxes was a sure route to economic prosperity.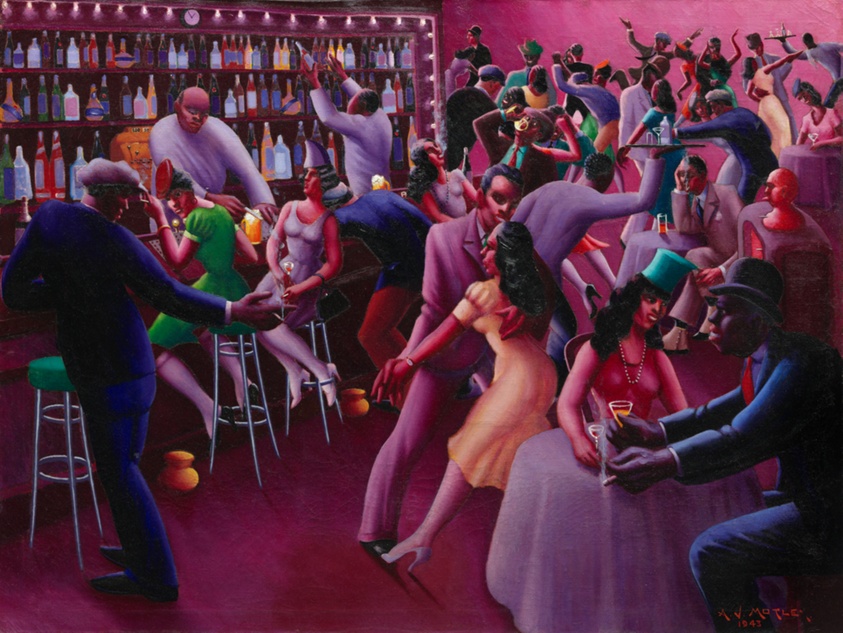 Conversation-based seminars for collegial PD, one-day and multi-day seminars, graduate credit seminars (MA degree), online and in-person.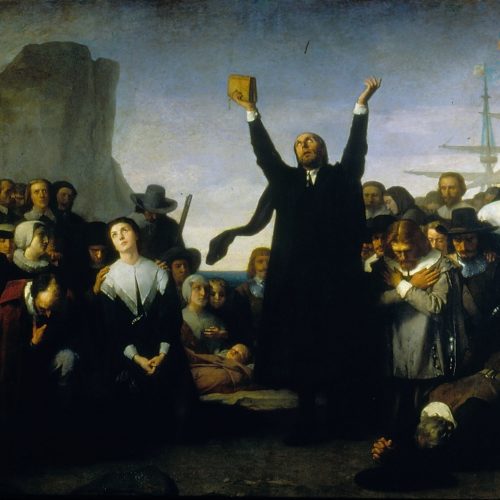 Our Core Document Collection allows students to read history in the words of those who made it. Available in hard copy and for download.