What was the New Nationalism and how did it propose to transform American politics?
How does the New Nationalism compare with Taft's Popular Government?
Introduction
The themes of Roosevelt's speech would form the foundation of his 1912 presidential campaign representing the Bull Moose Party. The speech includes an admission from Roosevelt that his progressive policy goals would require a massive increase in the size of government as well as significant intrusions into the private sphere. Delivered in Kansas at Osawatomie in front of 30,000 listeners, the supposed occasion for the speech was the dedicatory ceremonies at the John Brown Memorial Park. The park commemorated the skirmish between proslavery forces and the men led by Brown during the "Battle of Osawatomie." Response to the speech was mixed, with some calling it communistic, socialistic, or anarchistic, while others hailed the speech as one of the greatest ever given in America.
Roosevelt worried about the power of the minority— often politicians—over the majority and advocated changes that would make government more accountable to the people. These included the initiative, referendum, recall, and direct election of US senators. Roosevelt also wanted more accountable parties that would respond to popular desires and needs. He believed the political bosses wielded too much power and that parties needed to unite behind strong leadership, which he was happy to provide from the presidency. To that end, Roosevelt favored direct primaries as a means of nominating candidates for office, believing that they would give candidates a broad base of popular support and hold them accountable to the people.
—Eric C. Sands
Source: Theodore Roosevelt, The New Nationalism (The Outlook Company, New York: 1910), 3-33.
---
… Nothing is more true than that excess of every kind is followed by reaction; a fact which should be pondered by reformer and reactionary alike. We are face to face with new conceptions of the relations of property to human welfare, chiefly because certain advocates of the rights of property as against the rights of men have been pushing their claims too far. The man who wrongly holds that every human right is secondary to his profit must now give way to the advocate of human welfare, who rightly maintains that every man holds his property subject to the general right of the community to regulate its use to whatever degree the public welfare may require it.
But I think we may go still further. The right to regulate the use of wealth in the public interest is universally admitted. Let us admit also the right to regulate the terms and conditions of labor, which is the chief element of wealth, directly in the interest of the common good. The fundamental thing to do for every man is to give him a chance to reach a place in which he will make the greatest possible contribution to the public welfare. Understand what I say there. Give him a chance, not push him up if he will not be pushed. Help any man who stumbles; if he lies down, it is a poor job to try to carry him; but if he is a worthy man, try your best to see that he gets a chance to show the worth that is in him. No man can be a good citizen unless he has a wage more than sufficient to cover the bare cost of living, and hours of labor short enough so after his day's work is done he will have time and energy to bear his share in the management of the community, to help in carrying the general load. We keep countless men from being good citizens by the conditions of life by which we surround them. We need comprehensive workman's compensation acts, both State and national laws to regulate child labor and work for women, and, especially, we need in our common schools not merely education in book-learning, but also practical training for daily life and work. We need to enforce better sanitary conditions for our workers and to extend the use of safety appliances for workers in industry and commerce, both within and between the States. Also, friends, in the interest of the working man himself, we need to set our faces like flint against mob-violence just as against corporate greed; against violence and injustice and lawlessness by wage-workers just as much as against lawless cunning and greed and selfish arrogance of employers. If I could ask but one thing of my fellow countrymen, my request would be that, whenever they go in for reform, they remember the two sides, and that they always exact justice from one side as much as from the other. I have small use for the public servant who can always see and denounce the corruption of the capitalist, but who cannot persuade himself, especially before election, to say a word about lawless mob-violence. And I have equally small use for the man, be he a judge on the bench or editor of a great paper, or wealthy and influential private citizen, who can see clearly enough and denounce the lawlessness of mob-violence, but whose eyes are closed so that he is blind when the question is one of corruption of business on a gigantic scale. Also, remember what I said about excess in reformer and reactionary alike. If the reactionary man, who thinks of nothing but the rights of property, could have his way, he would bring about a revolution; and one of my chief fears in connection with progress comes because I do not want to see our people, for lack of proper leadership, compelled to follow men whose intentions are excellent, but whose eyes are a little too wild to make it really safe to trust them. Here in Kansas there is one paper which habitually denounces me as the tool of Wall Street, and at the same time frantically repudiates the statement that I am a Socialist on the ground that that is an unwarranted slander of the Socialists.
The American people are right in demanding that New Nationalism, without which we cannot hope to deal with new problems. The New Nationalism puts the national need before sectional or personal advantage. It is impatient of the utter confusion that results from local legislatures attempting to treat national issues as local issues. It is still more impatient of the impotence which springs from over division of governmental powers, the impotence which makes it possible for local selfishness or for legal cunning, hired by wealthy special interests, to bring national activities to a deadlock. This New Nationalism regards the executive power as the steward of the public welfare. It demands of the judiciary that it shall be interested primarily in human welfare rather than in property, just as it demands that the representative body shall represent all the people rather than any one class or section of the people.
I believe in shaping the ends of government to protect property as well as human welfare. Normally, and in the long run, the ends are the same; but whenever the alternative must be faced, I am for men and not for property, as you were in the Civil War. I am far from underestimating the importance of dividends; but I rank dividends below human character. Again, I do not have any sympathy with the reformer who says he does not care for dividends. Of course, economic welfare is necessary, for a man must pull his own weight and be able to support his family. I know well that the reformers must not bring upon the people economic ruin, or the reforms themselves will go down in the ruin. But we must be ready to face temporary disaster, whether or not brought on by those who will war against us to the knife. Those who oppose reform will do well to remember that ruin in its worst form is inevitable if our national life brings us nothing better than swollen fortunes for the few and the triumph in both politics and business of a sordid and selfish materialism.
If our political institutions were perfect, they would absolutely prevent the political domination of money in any part of our affairs. We need to make our political representatives more quickly and sensitively responsive to the people whose servants they are. More direct action by the people in their own affairs under proper safeguards is vitally necessary. The direct primary is a step in this direction, if it is associated with a corrupt-services act effective to prevent the advantage of the man willing recklessly and unscrupulously to spend money over his more honest competitor. It is particularly important that all moneys received or expended for campaign purposes should be publicly accounted for, not only after election, but before election as well. Political action must be made simpler, easier, and freer from confusion for every citizen. I believe that the prompt removal of unfaithful or incompetent public servants should be made easy and sure in whatever way experience shall show to be most expedient in any given class of cases.
One of the fundamental necessities in a representative government such as ours is to make certain that the men to whom the people delegate their power shall serve the people by whom they are elected, and not the special interests. I believe that every national officer, elected or appointed, should be forbidden to perform any service or receive any compensation, directly or indirectly, from interstate corporations; and a similar provision could not fail to be useful within the States.
The object of government is the welfare of the people. The material progress and prosperity of a nation are desirable chiefly so long as they lead to the moral and material welfare of all good citizens. Just in proportion as the average man and woman are honest, capable of sound judgment and high ideals, active in public affairs,-but, first of all, sound in their home, and the father and mother of healthy children whom they bring up well,-just so far, and no farther, we may count our civilization a success. We must have-I believe we have already-a genuine and permanent moral awakening, without which no wisdom of legislation or administration really means anything; and, on the other hand, we must try to secure the social and economic legislation without which any improvement due to purely moral agitation is necessarily evanescent. Let me again illustrate by a reference to the Grand Army. You could not have won simply as a disorderly and disorganized mob. You needed generals; you needed careful administration of the most advanced type; and a good commissary-the cracker line. You well remember that success was necessary in many different lines in order to bring about general success. You had to have the administration at Washington good, just as you had to have the administration in the field; and you had to have the work of the generals good. You could not have triumphed without the administration and leadership; but it would all have been worthless if the average soldier had not had the right stuff in him. He had to have the right stuff in him, or you could not get it out of him. In the last analysis, therefore, vitally necessary though it was to have the right kind of organization and the right kind of generalship, it was even more vitally necessary that the average soldier should have the fighting edge, the right character. So it is in our civil life. No matter how honest and decent we are in our private lives, if we do not have the right kind of law and the right kind of administration of the law, we cannot go forward as a nation. That is imperative; but it must be an addition to, and not a substitute for, the qualities that make us good citizens. In the last analysis, the most important elements in any man's career must be the sum of those qualities which, in the aggregate, we speak of as character. If he has not got it, then no law that the wit of man can devise, no administration of the law by the boldest and strongest executive, will avail to help him. We must have the right kind of character-character that makes a man, first of all, a good man in the home, a good father, and a good husband-that makes a man a good neighbor. You must have that, and, then, in addition, you must have the kind of law and the kind of administration of the law which will give to those qualities in the private citizen the best possible chance for development. The prime problem of our nation is to get the right type of good citizenship, and, to get it, we must have progress, and our public men must be genuinely progressive.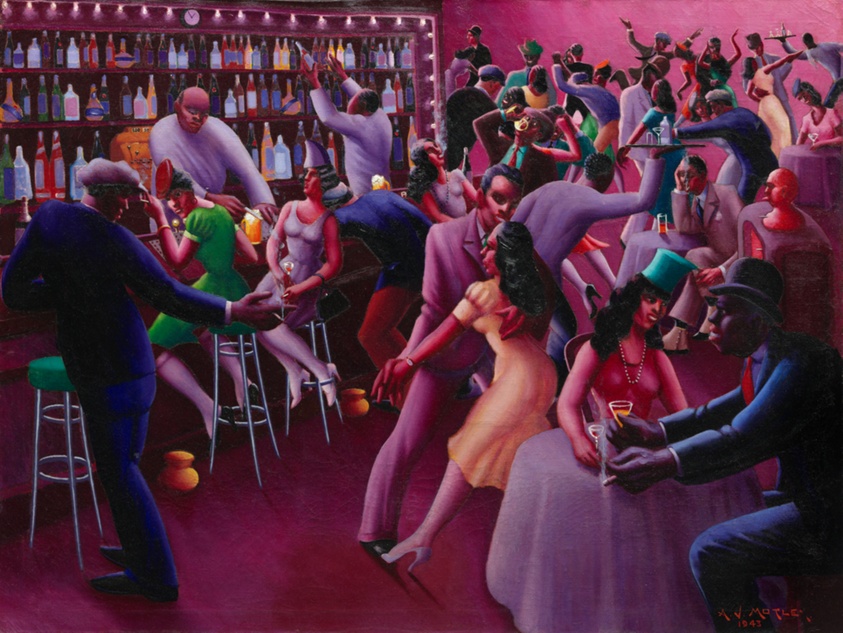 Conversation-based seminars for collegial PD, one-day and multi-day seminars, graduate credit seminars (MA degree), online and in-person.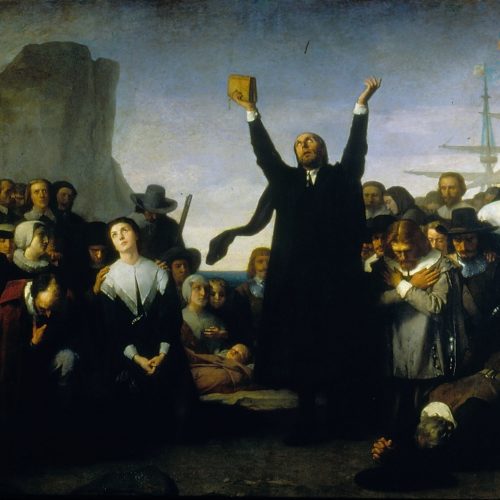 Our Core Document Collection allows students to read history in the words of those who made it. Available in hard copy and for download.