Why did the New-England Chronicle, a Patriot newspaper, decide to circulate news of Loyalists naming babies after Thomas Gage and Lord Dunmore? Were these accounts more likely to embolden Loyalists or solidify support for colonists resisting British rule?
Gouverneur Morris
 worried that resistance to British authority was unleashing mob rule and mob violence. Did the actions of Stratford's "petticoat army" confirm or contradict his fears?
Introduction
As war raged and calls for independence mounted, the question of how to galvanize opposition to Britain gained increasing importance. Although historians' estimates of the number of Loyalists vary, most agree that, in 1776, those opposed to independence constituted less than one-quarter of the population. During the course of the war, Loyalists became an even smaller minority. Some left the United States while others, either changing their minds or succumbing to pressure from their neighbors, became Patriots.
One convert appears to have been William Edwards (1730–1814) of Stratford, Connecticut, who in early 1776 reportedly named his newborn son after Lieutenant General Thomas Gage (1721–1787), the former Massachusetts military governor and commander of British forces occupying Boston. Edwards, a member of the Church of England in a predominantly Congregationalist town, was accustomed to being in the minority. But the "petticoat army" of local women who threatened to tar and feather his wife might have caused him to reconsider his Loyalist views, for he later took up arms in behalf of independence. The April 19 issue of New London's Connecticut Gazette, which published a slightly different version of the account below, noted that the women were led by Elizabeth Judson Whiting (1723–1793), wife of Lieutenant Colonel Samuel Whiting (1720–1803), commander of Stratford's militia. Prior to departing the Edwardses' house, according to the Gazette, the women gave "three huzzahs."
Meanwhile, few people cheered the decision of an African American woman in Monmouth County, New Jersey, to name her newborn son in honor of Virginia's royal governor, Lord Dunmore (1730–1809). John Murray, the 4th Earl of Dunmore, attracted the scorn of many white colonists when, in November 1775, he issued a proclamation urging people enslaved on Patriots' plantations to run away and join the British army. Many of the hundreds who answered Dunmore's call were organized into an "Ethiopian Regiment" that suffered defeat in the December 1775 Battle of Great Bridge, which wrested control of Norfolk, Virginia, from British forces. These African Americans were among the first Loyalists to fight in the American Revolution, but they would not be the last.
—Robert M.S. McDonald
Source: New-England Chronicle (Boston), May 30, 1776.
---
The following odd affair happened at Stratford on the 10th of March last: A child of Mr. Edwards, of that place, was baptized by the Rev. Mr.——,[1] of Norwalk, and named THOMAS GAGE.[2] This alarmed the neighborhood, and on the 13th, 170 young ladies formed themselves into a battalion, and with solemn ceremony appointed a general and the other officers to lead them on; then the petticoat army marched in the greatest good order to pay their compliments to THOMAS GAGE, and present his mother (the nymphs ought to have deferred this part of the business a few days, says our correspondent) with a suit of tar and feathers; but THOMAS's sire having intelligence of their expedition, vi et armis,[3] kept them from entering his house, so that the female soldiers returned to headquarters without effecting what they intended, and disbanded themselves.
As the public were a few days since informed of the honor done General GAGE, by naming a child after him, it may not be amiss to let it be known, that Lord Dunmore also comes in for his share in the same way.
On Monday the eighth instant,[4] a lusty, likely NEGRO WENCH was delivered of a male child, who, in memory of a certain notable NEGRO CHIEF, is named DUNMORE.
Hail! Doughty Ethiopian Chief!
Thou ignominious Negro-Thief!
This BLACK shall prop thy sinking name,
And damn thee to perpetual Fame.
[Query, Is not this, though an act of justice to Dunmore, cruelty to the innocent Negro?]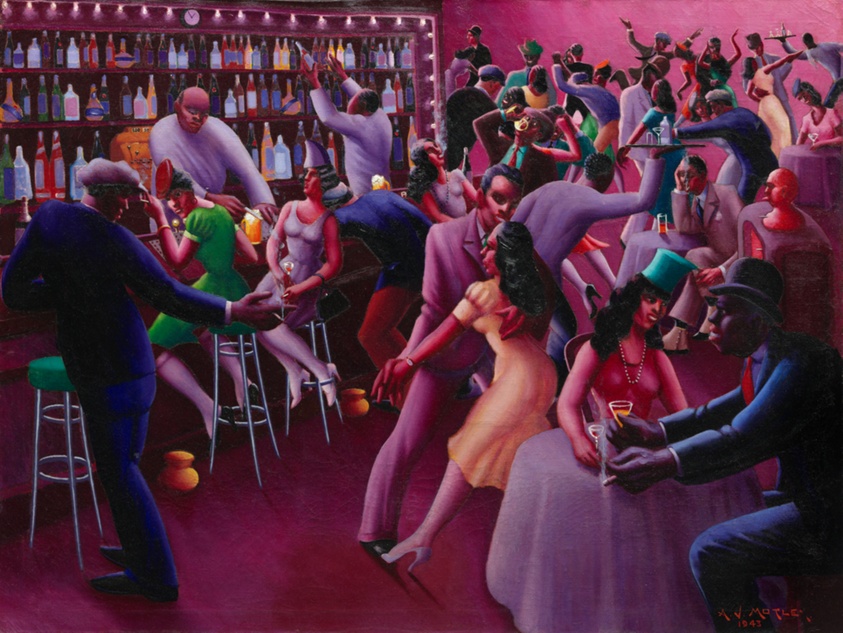 Conversation-based seminars for collegial PD, one-day and multi-day seminars, graduate credit seminars (MA degree), online and in-person.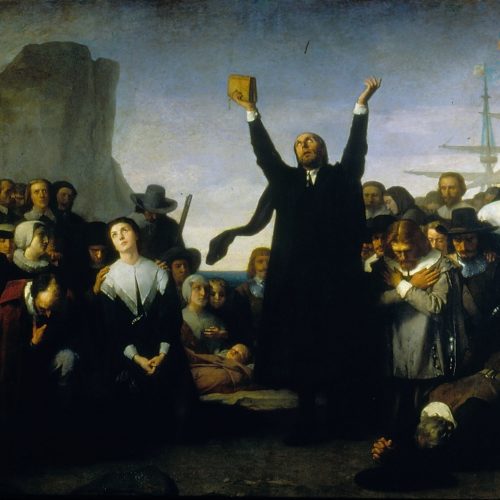 Our Core Document Collection allows students to read history in the words of those who made it. Available in hard copy and for download.