Why did Justice Cushing find slavery to be inconsistent with the Massachusetts Constitution? If the facts of the case led Cushing to conclude that Quock Walker's owners had freed him before Nathaniel Jennison imprisoned him, did he need to mention the Massachusetts Constitution? Why do you think he did so?
What do the argument and decision in this case suggest about the claims made by Chief Justice Taney in
Dred Scott v. Sandford
?
Introduction
In 1781, Nathaniel Jennison of Barre, Massachusetts, with the help of some others, assaulted and imprisoned Quock Walker. When Jennison was indicted for this, he defended himself by claiming that Walker was his slave because he had belonged to Jennison's wife, and therefore his treatment of him was not criminal. Chief Justice William Cushing (1732–1810) of the Massachusetts Supreme Judicial Court ruled, based on witness testimony, that Walker had been freed and was not a slave when Jennison assaulted him, and that Jennison was therefore guilty. Importantly, Cushing went beyond the mere facts of the case to rule that the Massachusetts Constitution of 1780 meant that slavery could not exist in the state.
Cushing's ruling is a good example of the effect of the American Revolution on slavery. The spirit of 1776 led Vermont to abolish slavery in 1777. Pennsylvania adopted a plan of gradual emancipation in 1780, as did Connecticut and Rhode Island in 1784, New York in 1799, and New Jersey in 1804. During and following the Revolution, manumissions increased in the South, although more in the upper than lower South. The same spirit led to the prohibition of slavery in the northwest territories (See the Northwest Ordinance). A proposal by Thomas Jefferson, then a representative in Congress, to ban slavery in all western territories failed by one vote in 1784.
—David Tucker
Source: Proceedings of the Massachusetts Historical Society (Boston: Massachusetts Historical Society, 1874–1875), 13:293–294, https://www.jstor.org/stable/25079475.
---
Indictment, found September, 1781, v. Nathaniel Jennison of Barre, for an assault on Quack Walker, and beat with a stick 1st May, 1781, and imprisoned two hours. . . .
Justification that Quack is a slave and to prove it 'tis said that Quack, when a child about 9 months old, with his father and mother was sold by bill of sale in 1754, about 29 years ago, to Mr. Caldwell, now deceased; that, when he died, Quack was appraised as part of the personal estate, and set off to the widow in her share of the personal estate; that Mr. Jennison, marrying her, was entitled to Quack as his property; and therefore that he had a right to bring him home when he ran away; and that the defendant only took proper measures for that purpose. And the defendant's counsel also rely on some former laws of the province, which give countenance to slavery.
To this it is answered that, if he ever was a slave, he was liberated both by his master Caldwell, and by the widow after his death, the first of whom promised and engaged he should be free at 25, the other at 21.
As to the doctrine of slavery and the right of Christians to hold Africans in perpetual servitude, and sell and treat them as we do our horses and cattle, that (it is true) has been heretofore countenanced by the province laws formerly, but nowhere is it expressly enacted or established. It has been a usage which took its origin from the practice of some of the European nations, and the regulations of British government respecting the then colonies, for the benefit of trade and wealth. But whatever sentiments have formerly prevailed in this particular or slid in upon us by the example of others, a different idea has taken place with the people of America, more favorable to the natural rights of mankind, and to that natural, innate desire of Liberty, with which Heaven (without regard to color, complexion, or shape of noses [and other?] features) has inspired all the human race. And upon this ground our Constitution of government, by which the people of this Commonwealth have solemnly bound themselves, sets out with declaring that all men are born free and equal and that every subject is entitled to liberty, and to have it guarded by the laws, as well as life and property and in short is totally repugnant to the idea of being born slaves. This being the case, I think the idea of slavery is inconsistent with our own conduct and Constitution; and there can be no such thing as perpetual servitude of a rational creature, unless his liberty is forfeited by some criminal conduct or given up by personal consent or contract.
Verdict guilty.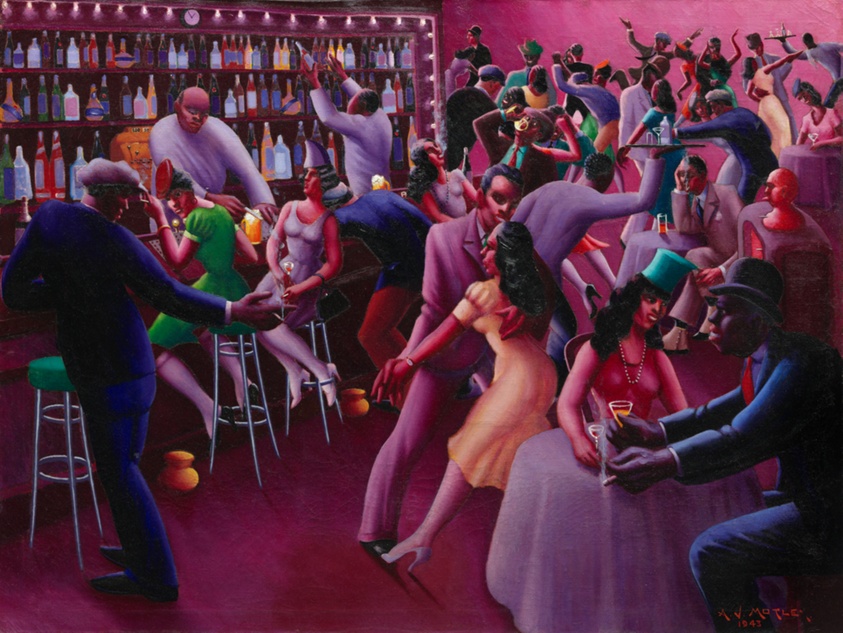 Conversation-based seminars for collegial PD, one-day and multi-day seminars, graduate credit seminars (MA degree), online and in-person.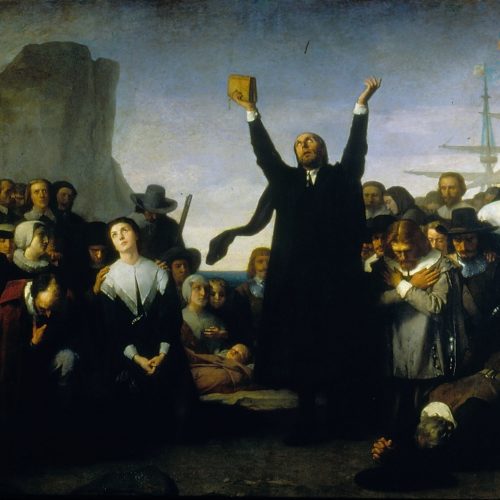 Our Core Document Collection allows students to read history in the words of those who made it. Available in hard copy and for download.