To the Hon. Elbridge Gerry, Esquire.
Sir, When a man in public life first deviates from the line of truth and rectitude, an uncommon degree of art and attention becomes necessary to secure him from detection. Duplicity of conduct in him requires more than double caution, a caution which his former habits of simplicity have never furnished him the means of calculating; and his first leap into the region of treachery and falsehood is often as fatal to himself as it was designed to be to his country. Whether you and Mr. Mason may be ranked in this class of transgressors I pretend not to determine. Certain it is, that both your management and his for a short time before and after the rising of the federal convention impress us with a favorable opinion, that you are great novices in the arts of dissimulation. A small degree of forethought would have taught you both a much more successful method of directing the rage of resentment which you caught at the close of the business at Philadelphia, than the one you took. You ought to have considered that you reside in regions very distant from each other, where different parts were to be acted, and then made your cast accordingly. Mr. Mason was certainly wrong in telling the world that he acted a double part–he ought not to have published two setts of reasons for his dissent to the constitution. His New England reasons would have come better from you. He ought to have contented himself with haranguing in the southern states, that it was too popular, and was calculated too much for the advantage of the eastern states. At the same time you might have come on, and in the Coffee-House at New York you might have found an excellent sett of objections ready made to your hand, a sett that with very little alteration would have exactly suited the latitude of New England, the whole of which district ought most clearly to have been submitted to your protection and patronage. A Lamb, a Willet, a Smith, a Clinton, a Yates, or any other gentleman whose salary is paid by the state impost, as they had six months the start of you in considering the subject, would have furnished you with a good discourse upon the "liberty of the press," the "bill of rights," the "blending of the executive and legislative," "internal taxation," or any other topic which you did not happen to think of while in convention.
It is evident that this mode of proceeding would have been well calculated for the security of Mr. Mason; he there might have vented his antient enmity against the independence of America, and his sore mortification for the loss of his favorite motion respecting the navigation act, and all under the mask of sentiments, which with a proper caution in expressing them, might have gained many adherents in his own state. But, although Mr. Mason's conduct might have been easily guarded in this particular, your character would not have been entirely safe even with the precaution above mentioned. Your policy, Sir, ought to have led you one step farther back. You have been so precipitate and unwary in your proceedings, that it will be impossible to set you right, even in idea, without recurring to previous transactions and recalling to your view the whole history of your conduct in the convention, as well as the subsequent display of patriotism contained in your publication. I undertake this business, not that I think it possible to help you out of your present embarassments; but, as those transactions have evidently slipt your memory, the recollection of the blunder into which your inexperience has betrayed you, may be of eminent service in forming future schemes of popularity, should the public ever give you another opportunity to traduce and deceive them.
You will doubtless recollect the following state of facts; if you do not, every member of the convention will attest them–that almost the whole time during the setting of the Convention, and until the constitution had received its present form, no man was more plausible and conciliating upon every subject than Mr. Gerry–he was willing to sacrifice every private feeling and opinion–to concede every state interest that should be in the least incompatible with the most substantial and permanent system of general government–that mutual concession and unanimity were the whole burden of his song; and although he originated no idea himself, yet there was nothing in the system as it now stands to which he had the least objection–indeed, Mr. Gerry's conduct was agreeably surprising to all his acquaintance, and very unlike that turbulent obstinacy of spirit which they had formerly affixed to his character. Thus stood Mr. Gerry, till, toward the close of the business, he introduced a motion respecting the redemption of the old Continental Money–that it should be placed upon a footing with other liquidated securities of the United States. As Mr. Gerry was supposed to be possessed of large quantities of this species of paper, his motion appeared to be founded in such barefaced selfishness and injustice, that it at once accounted for all his former plausibility and concession, while the rejection of it by the convention inspired its author with the utmost rage and intemperate opposition to the whole system he had formerly praised. His resentment could no more than embarrass and delay the completion of the business for a few days; when he refused signing the constitution and was called upon for his reasons. These reasons were committed to writing by one of his colleagues and likewise by the Secretary, as Mr. Gerry delivered them. These reasons were totally different from those which he has published, neither was a single objection which is contained in his letter to the legislature of Massachusetts ever offered by him in convention.
Now, Mr. Gerry, as this is generally known to be the state of facts, and as neither the reasons which you publish nor those retained on the Secretary's files can be supposed to have the least affinity to truth, or to contain the real motives which induced you to withold your name from the constitution, it appears to me that your plan was not judiciously contrived. When we act without principle, we ought to be prepared against embarrassments. You might have expected some difficulties in realizing your continental money; indeed the chance was rather against your motion, even in the most artful shape in which it could have been proposed. An experienced hand would therefore have laid the whole plan beforehand, and have guarded against a disappointment. You should have begun the business with doubts, and expressed your sentiments with great ambiguity upon every subject as it passed. This method would have secured you many advantages. Your doubts and ambiguities, if artfully managed, might have passed, like those of the Delphic Oracle, for wisdom and deliberation; and at the close of the business you might have acted either for or against the constitution, according to the success of your motion, without appearing dishonest or inconsistent with yourself. One farther precaution would have brought you off clear. Instead of waiting till the convention rose, before you consulted your friends at New-York, you ought to have applied to them at an earlier period, to know what objections you should make. They could have instructed you as well in August as October. With these advantages you might have past for a complete politician, and your duplicity might never have been detected.
The enemies of America have always been extremely unfortunate in concerting their measures. They have generally betrayed great ignorance of the true spirit and feeling of the country, and they have failed to act in concert with each other. This is uniformly conspicuous, from the first Bute Parliament in London to the last Shays Parliament at Pelham.
The conduct of the enemies of the new constitution compares with that of the other enemies above mentioned only in two particulars, its object and its tendency. Its object was self interest built on the ruins of the country, and its tendency is the disgrace of its authors and the final prosperity of the same country they meant to depress. Whether the constitution will be adopted at the first trial in the conventions of nine states is at present doubtful. It is certain, however, that its enemies have great difficulties to encounter arising from their disunion: in the different states where the opposition rages the most, their principles are totally opposite to each other, and their objections discordant and irreconcilable, so that no regular system can be formed among you, and you will betray each other's motives.
In Massachusetts the opposition began with you, and from motives most pitifully selfish and despicable, you addressed yourself to the feelings of the Shays faction, and that faction will be your only support. In New York the opposition is not to this constitution in particular, but to the federal impost, it is confined wholly to salary-men and their connections, men whose salary is paid by the state impost. This class of citizens are endeavoring to convince the ignorant part of the community that an annual income of fifty thousand pounds, extorted from the citizens of Massachusetts, Connecticut and New Jersey, is a great blessing to the state of New York. And although the regulation of trade and other advantages of a federal government would secure more than five times that sum to the people of that state, yet, as this would not come through the same hands, these men find fault with the constitution. In Pennsylvania the old quarrel respecting their state constitution has thrown the state into parties for a number of years. One of these parties happened to declare for the new federal constitution, and this was a sufficient motive for the other to oppose it; the dispute there is not upon the merits of the subject, but it is their old warfare carried on with different weapons, and it was an even chance that the parties had taken different sides from what they have taken, for there is no doubt but either party would sacrifice the whole country to the destruction of their enemies. In Virginia the opposition wholly originated in two principles; the madness of Mason, and the enemity of the Lee faction to General Washington. Had the General not attended the convention nor given his sentiments respecting the constitution, the Lee party would undoubtedly have supported it, and Col. Mason would have vented his rage to his own negroes and to the winds. In Connecticut, our wrongheads are few in number and feeble in their influence. The opposition here is not one-half so great to the federal government as it was three years ago to the federal impost, and the faction, such as it is, is from the same blindfold party.
I thought it my duty to give you these articles of information, for the reasons above mentioned. Wishing you more caution and better success in your future manœuvers, I have the honor to be, Sir, with great respect, your very humble servant.
A Landholder.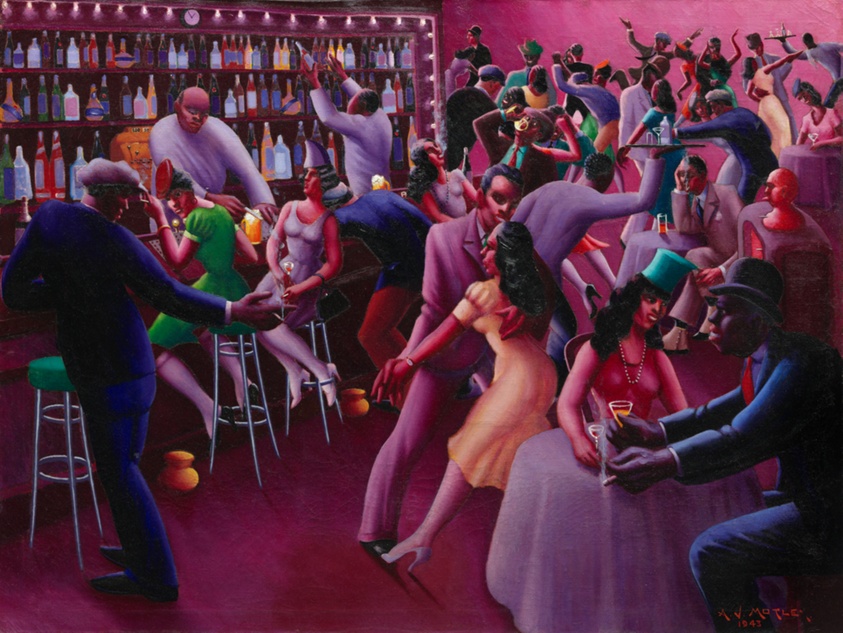 Conversation-based seminars for collegial PD, one-day and multi-day seminars, graduate credit seminars (MA degree), online and in-person.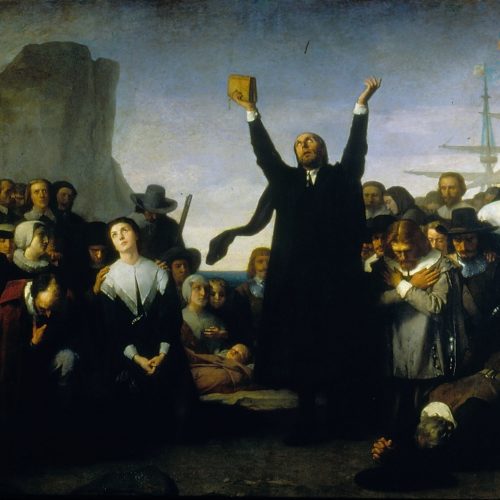 Our Core Document Collection allows students to read history in the words of those who made it. Available in hard copy and for download.