What does James Madison mean when he refers to the Senate's "responsibility" to the people? What is so "paradoxical" about connecting responsibility to longer term lengths?
How does Madison's definition of responsibility differ from that of
Brutus No. 16
? Whose definition of a responsible government is more compelling? What are the strengths of each side's definition?
Introduction
Continuing his discussion of the Senate, Publius turns to two additional advantages the Senate provides to Congress as a whole. First, he claims that the Senate's influence in foreign relations will improve America's reputation among foreign powers, since the Senate will be composed of more qualified and experienced members, and will have greater stability. Additionally, he writes that the Senate will provide greater "responsibility" to the government. In making this point, he directly addresses the Anti-Federalists' notion of responsibility as responsiveness to the people (see Federal Farmer, No. 11 and Brutus No. 16) and offers an alternative definition of what it means for government to be responsible to the people.
—Joseph Postell
Source: George W. Carey and James McClellan, eds., The Federalist: The Gideon Edition, (Indianapolis: Liberty Fund, 2001)
---
To the people of the state of New York:
A FIFTH desideratum, illustrating the utility of a senate, is the want of a due sense of national character. Without a select and stable member of the government, the esteem of foreign powers will not only be forfeited by an unenlightened and variable policy, proceeding from the causes already mentioned, . . . but the national councils will not possess that sensibility to the opinion of the world, which is perhaps not less necessary in order to merit, than it is to obtain, its respect and confidence.
An attention to the judgment of other nations is important to every government for two reasons: the one is, that, independently of the merits of any particular plan or measure, it is desirable, on various accounts, that it should appear to other nations as the offspring of a wise and honorable policy; the second is, that in doubtful cases, particularly where the national councils may be warped by some strong passion or momentary interest, the presumed or known opinion of the impartial world may be the best guide that can be followed. What has not America lost by her want of character with foreign nations; and how many errors and follies would she not have avoided, if the justice and propriety of her measures had, in every instance, been previously tried by the light in which they would probably appear to the unbiased part of mankind?
Yet however requisite a sense of national character may be, it is evident that it can never be sufficiently possessed by a numerous and changeable body. It can only be found in a number so small that a sensible degree of the praise and blame of public measures may be the portion of each individual; or in an assembly so durably invested with public trust, that the pride and consequence of its members may be sensibly incorporated with the reputation and prosperity of the community. . . . The half-yearly representatives of Rhode Island would probably have been little affected in their deliberations on the iniquitous measures of that state, by arguments drawn from the light in which such measures would be viewed by foreign nations, or even by the sister states; whilst it can scarcely be doubted that if the concurrence of a select and stable body had been necessary, a regard to national character alone would have prevented the calamities under which that misguided people is now laboring.
I add, as a sixth defect the want, in some important cases, of a due responsibility in the government to the people, arising from that frequency of elections which in other cases produces this responsibility. This remark will, perhaps, appear not only new, but paradoxical. It must nevertheless be acknowledged, when explained, to be as undeniable as it is important.
Responsibility, in order to be reasonable, must be limited to objects within the power of the responsible party, and in order to be effectual, must relate to operations of that power, of which a ready and proper judgment can be formed by the constituents. The objects of government may be divided into two general classes: the one depending on measures which have singly an immediate and sensible operation; the other depending on a succession of well-chosen and well-connected measures, which have a gradual and perhaps unobserved operation. The importance of the latter description to the collective and permanent welfare of every country, needs no explanation. And yet it is evident that an assembly elected for so short a term as to be unable to provide more than one or two links in a chain of measures, on which the general welfare may essentially depend, ought not to be answerable for the final result, any more than a steward or tenant, engaged for one year, could be justly made to answer for places or improvements which could not be accomplished in less than half a dozen years. Nor is it possible for the people to estimate the share of influence which their annual assemblies may respectively have on events resulting from the mixed transactions of several years. It is sufficiently difficult to preserve a personal responsibility in the members of a numerous body, for such acts of the body as have an immediate, detached, and palpable operation on its constituents.
The proper remedy for this defect must be an additional body in the legislative department, which, having sufficient permanency to provide for such objects as require a continued attention, and a train of measures, may be justly and effectually answerable for the attainment of those objects.
Thus far I have considered the circumstances which point out the necessity of a well-constructed Senate only as they relate to the representatives of the people. To a people as little blinded by prejudice or corrupted by flattery as those whom I address, I shall not scruple to add, that such an institution may be sometimes necessary as a defense to the people against their own temporary errors and delusions. As the cool and deliberate sense of the community ought, in all governments, and actually will, in all free governments, ultimately prevail over the views of its rulers; so there are particular moments in public affairs when the people, stimulated by some irregular passion, or some illicit advantage, or misled by the artful misrepresentations of interested men, may call for measures which they themselves will afterwards be the most ready to lament and condemn. In these critical moments, how salutary will be the interference of some temperate and respectable body of citizens, in order to check the misguided career, and to suspend the blow meditated by the people against themselves, until reason, justice, and truth can regain their authority over the public mind? What bitter anguish would not the people of Athens have often escaped if their government had contained so provident a safeguard against the tyranny of their own passions? Popular liberty might then have escaped the indelible reproach of decreeing to the same citizens the hemlock on one day and statues on the next. . . .[1]
Footnotes
1.

James Madison is referring to the trial and execution of Socrates, the famous Greek philosopher, by his fellow citizens of Athens. Socrates was accused and convicted of corrupting the youth, and was forced to drink hemlock as his mode of execution.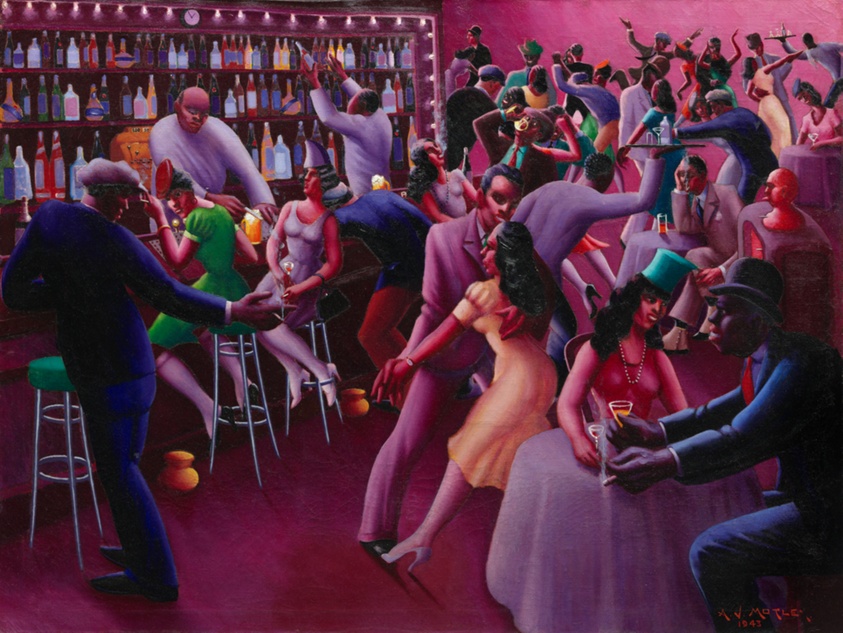 Conversation-based seminars for collegial PD, one-day and multi-day seminars, graduate credit seminars (MA degree), online and in-person.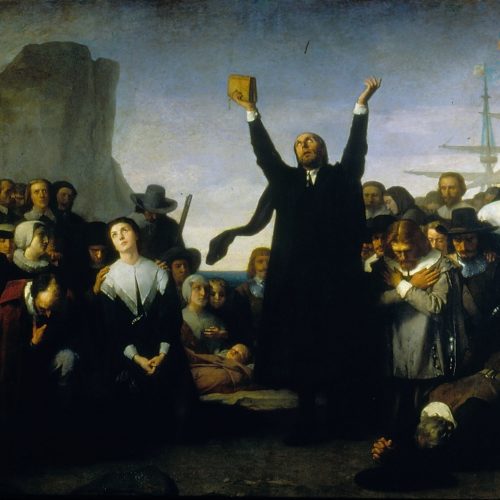 Our Core Document Collection allows students to read history in the words of those who made it. Available in hard copy and for download.